We love to eat, so we didn't think twice about taking this food tour during our New York City trip!
We found a couple food of tour companies on google, but this one offered us Italian AND Chinese food! We took this one in hopes of also location some nice Asian markets in Chinatown… AND we did!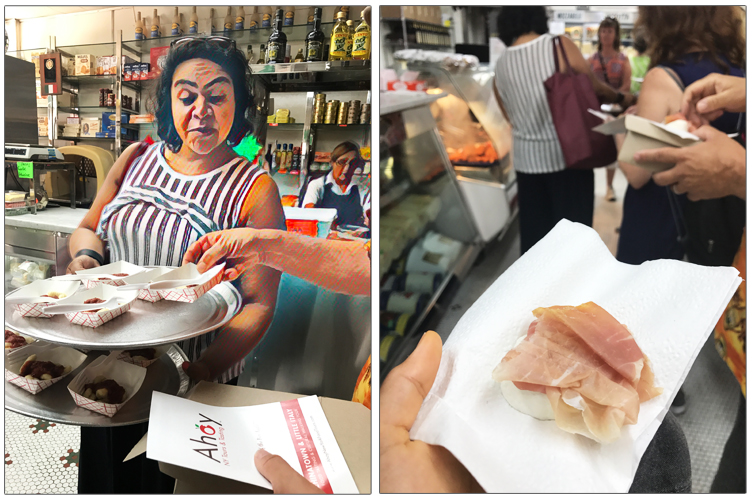 I booked the tour direct with their website (Ahoy New York Tours and Tasting), it's $52 each and included a local tour guide, as well as food during the tour (bring some water with you!).
The tour started at 10am but I was confused about New York and New Orleans time, so I thought it started at 11am! SILLY?
We were chilling in our hotel at 10 when the tour agency called us and asked "where are you?" I told them that we're at the hotel and we will leave pretty soon. But she said, the tour started already! She also said if we could jump on the subway right away, we could catch the tour at the second food stop!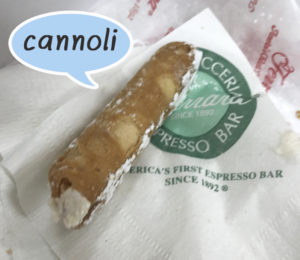 I can't remember how fast we walked to the subway and ran to the group tour! But we were lucky to get there during the 2nd food trial.
The tour guide was so nice, she saved us the 1st food trial, cannoli from "Ferrara Bakery & Cafe", this is a traditional Sicilian dessert.
(it tasted like a small crape for me), and Tim loved it.
You'll see lots of shops selling cannoli all around Little Italy but Ferrara's is world famous for their cannoli's (at least that's what they told us)!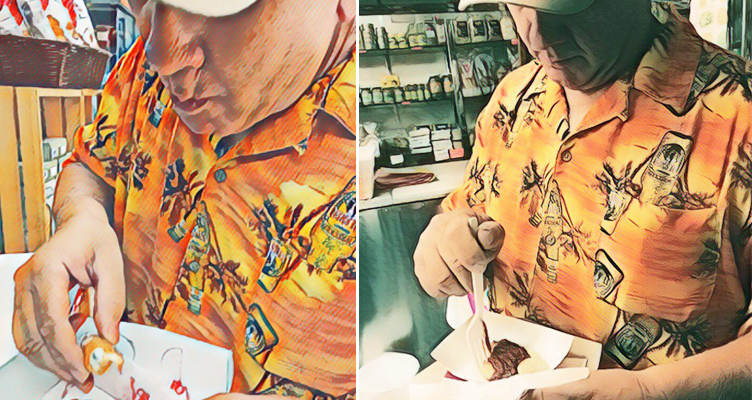 So we started in Little Italy which is actually in the same area with Chinatown.  This Chinatown is the highest concentration of Chinese people in the Western Hemisphere.
Next and Next, We stopped at Alleva Dairy, and a fresh pasta shop, these shops have been serving Little Italy for over 100 years! Homemade fresh cheeses and pasta… Wow, so classic!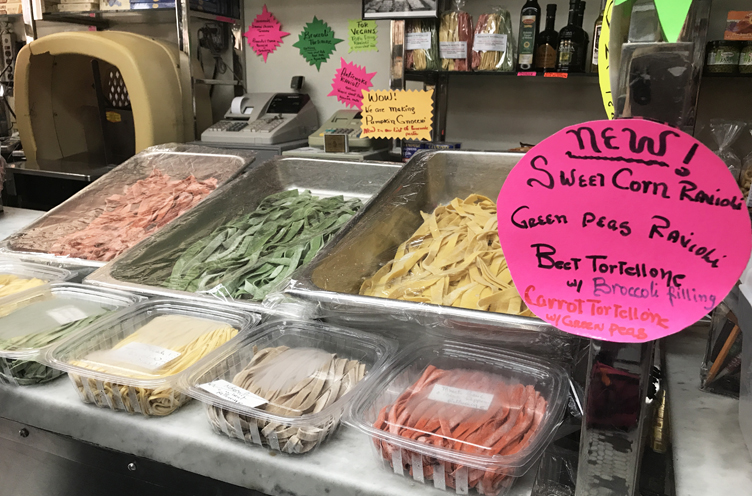 Last in Little Italy, we stopped at a big imported cheese shop. I never tried cheese made from goat's milk!!! I love the goat milk cheese, I enjoyed the whole big bite with the olives they served. Yum!
If you really want to get some "REAL" imported Italian cheese, you have to stop here, DI PALO'S FINE FOODS!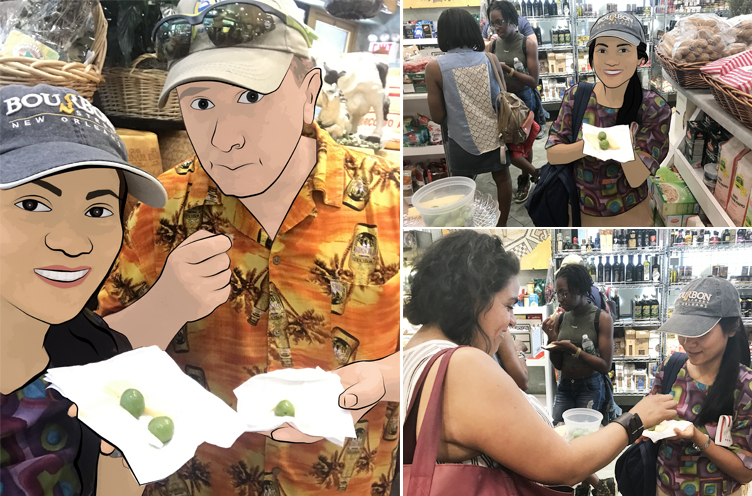 Next we're walking thru the street named "Mott", this street is the main street and the first street that the Chinese started moving into.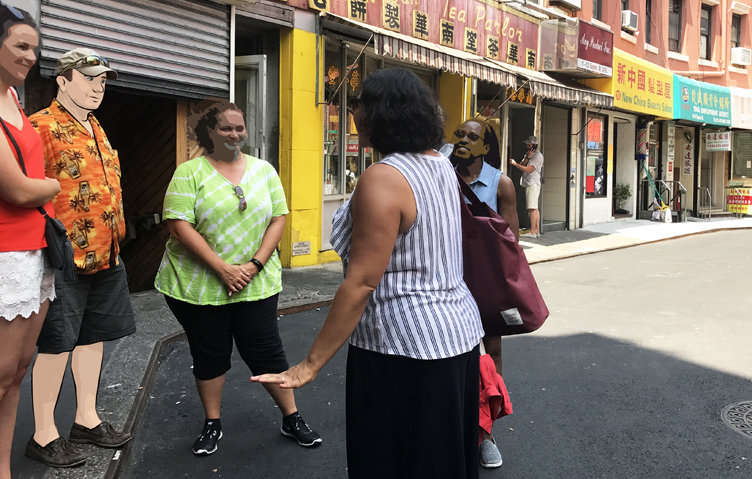 First Chinese food stop dim sum and dumplings which are familiar to us!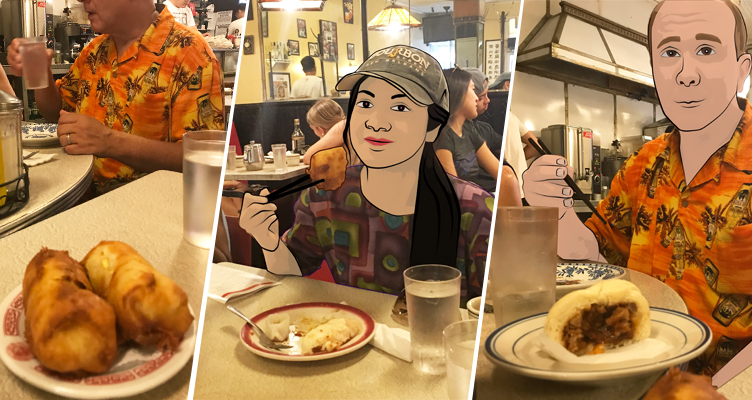 We also walked passed the Bangkok Grocery and Hong Kong Market, I found some of the Thai stuff that I was looking here!
We ended the tour with Chinese Pastry which we took back home, it looks like a Chinese cooky but it's big!
The tour guide was very informative, while we explored and tasted the food, she also gave us the history of the area and places we walked past.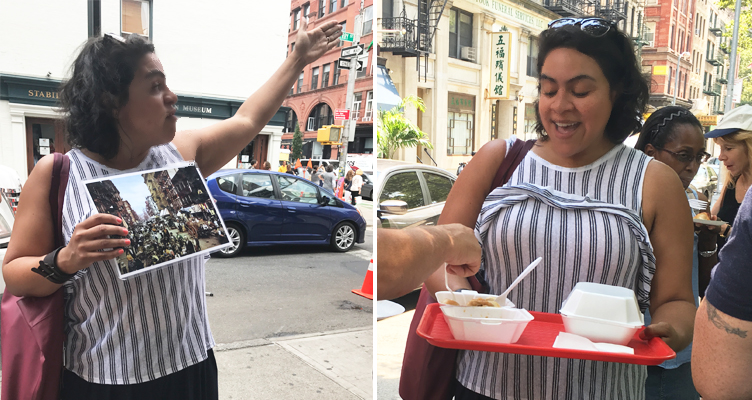 We ended the tour around 2pm.  We had really good foods and a good walk!
During the tour, we passed many shops, like the bubble tea shop!   If we didn't have the other plans in evening, we would stay and explore here until dinner time. We saw many stops that looked interesting like the Peking Duck restaurant, our favorite!!!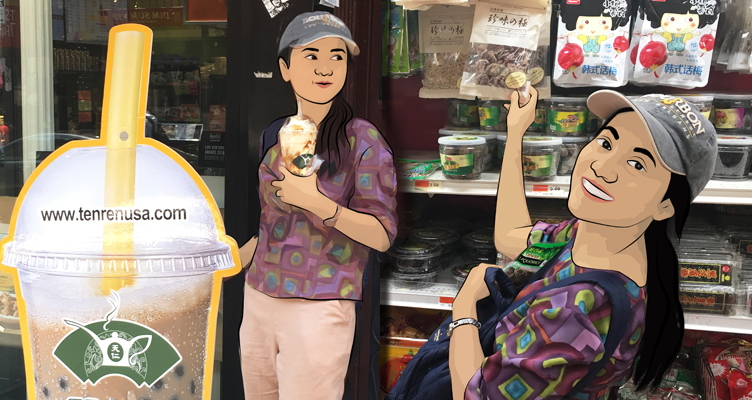 I wish I could eat (more) it but we had too much food from the tour already (and we didn't feel hungry anymore that day!)
But there is always time for a FOOT MASSAGE, it's just $25 per hour (the cheapest price that I could find in USA).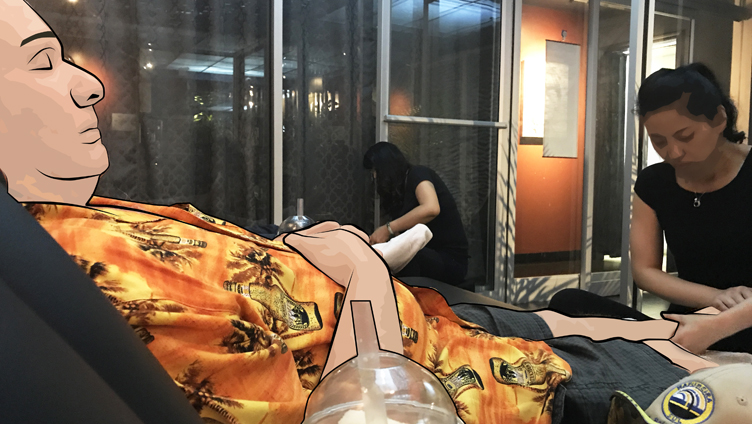 So we had a REAL foot massage for one hour, this made me feel like home (Thailand)!!!
We also shopped around for NYC souvenirs, you can find crazy t-shirt versions in Chinatown (you can't find in New York City!). And yes, it's much cheaper than shopping in Time Square (comparison at the same quality!).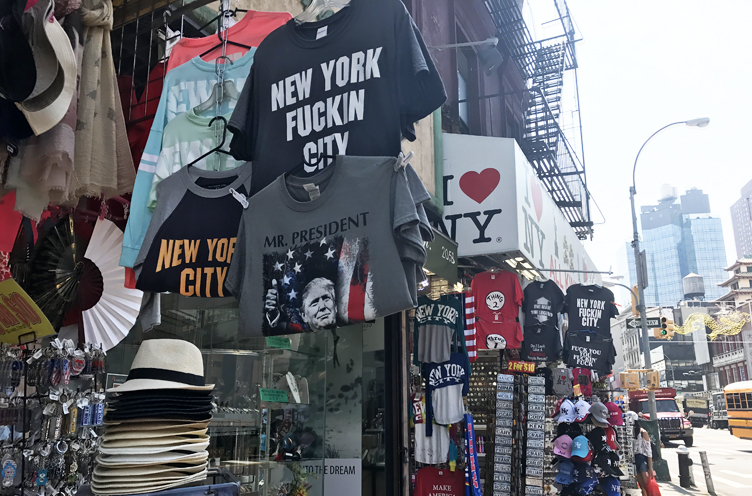 We were so happy to make this tour along with our New York City trip in 2017, thank you Ahoy New York Tours and Tasting!