Farm Chokchai, and the legendary Thai cowboy.
Khun Chokchai Bulakul purchased a deserted high forested plateau in Pakchong, Nakhon Ratchasima and began integrated farming on an area of only 100 acres. And now Farm Chokchai is one of the largest and most innovative farms in Thailand on 1,000 acres and operate by Khun Choke (Khun Chokchai's son)…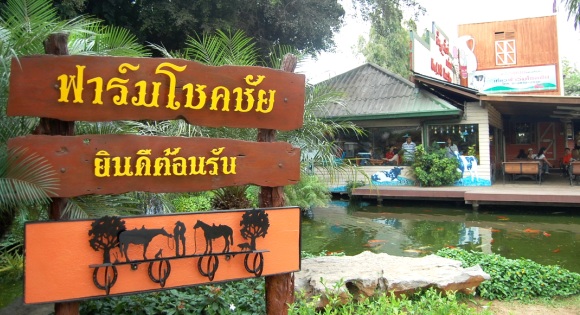 Only 2hrs drive (you need your own transportation) from Bangkok to Farm Chokchai. It's worth a stop if you just want to do the day trip from Bangkok to Farm Chokchai. But Thai people like to take the weekend trip to Pakchong – Khaoyai (the gateway to I-Sarn), it's nice ozone and nature here. The trip is goood for family and groups. There are so many things to do and to see in Pakchong – Khaoyai, but for me, it's already good just to come and enjoy the great hotel!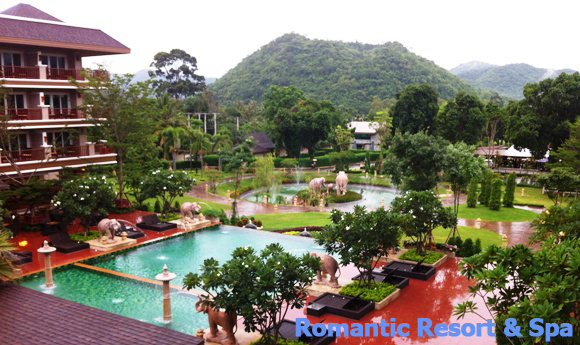 Back to the Chokchai Farm, there is the main tour inside the farm which about 2.5 hrs, the ticket is about 300baht ($10) for adult and 150Bath ($5) for children, the farm tour is closed every Monday…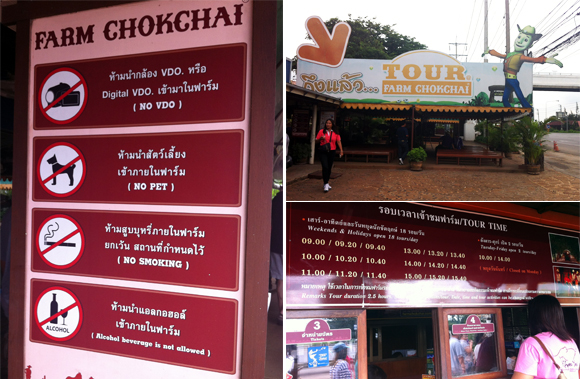 After we got the tickets for our show today at 1.20pm, we are called to get in the theater room to learn about the history of Farm Chokchai. But before we step in the farm, we're requested to walk thru the anti-bacteria spray, and to wash our hands…just to make sure we are safe enough to visit all the cows inside..


The farm is well organized, but it's not an English friendly farm as the guide (in farm) was speaking in Thai, only some of the videos have English sub-titles.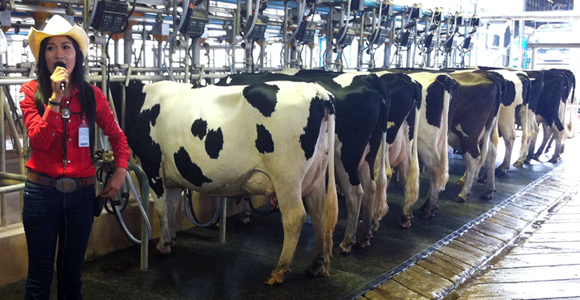 But the other parts of the tour, it would be a little hard to understand the language (maybe the sights and experience would enhance your visit OR hire the tour guide with you!)


A chance to milk cows and ride horses (just get on the horse and walk around for a little bit – NOT A REAL RIDE!)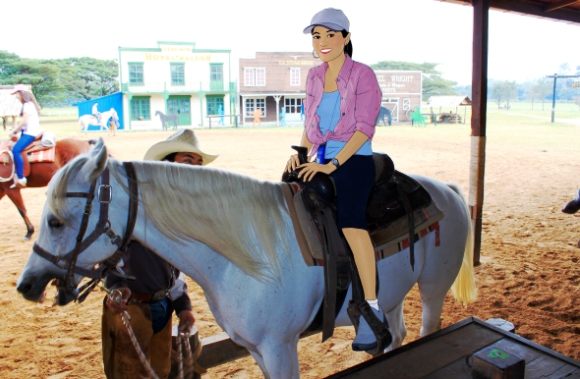 The cowboy show is interesting as it's not Thai style at all, but the funny show is the animal show. Kids will love this show, I bet!



There is a small zoo at the animal show, you will get a chance to feed them with real fresh cow milk!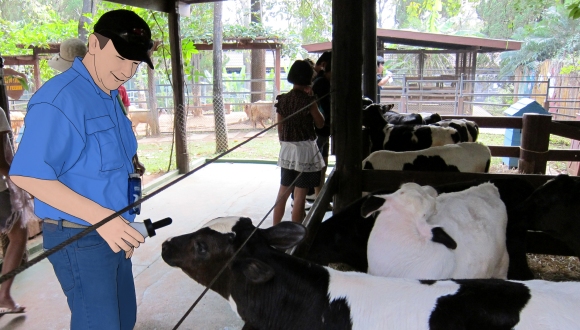 It seemed long tour for 2.5-3hrs but you wouldn't feel board….
But if you don't have time or you don't want to take the tour, the Chokchai farm is a nice stop for food at the Steak House (daily open 9am-9.30pm)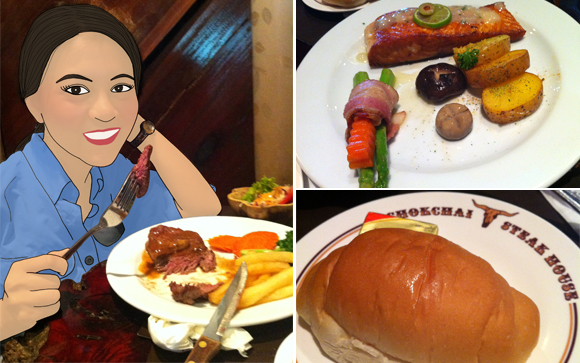 But sadly, my beef steak did not live up to my expectation…maybe today, I came with the big group tour, so they made all the food ahead of time – but I would say that you need to heat it up a little bit, it's too chilly!
Maybe try the deliciously juicy steaks and artery-clogging steakburger goodness at Chockchai Steakburger…I will try for the next visit!!!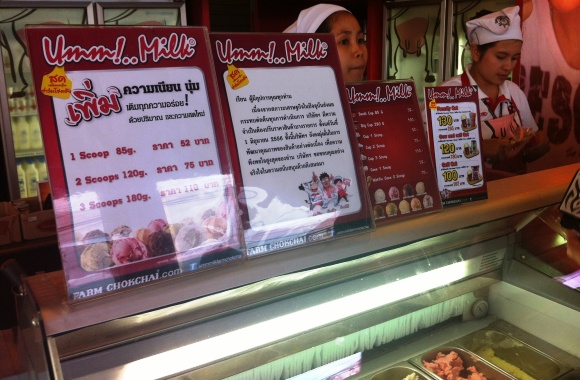 My favorite thing here is the "ice-cream" at Umm Milk shop, it's richy favour of milk – once you try it, you will yell "Umm Milk", just like the shop's name!!!
The farm also consists of souvenir shops and restaurants. Nothing much to shout about but it's a decent attraction place for tourists to stop…
You may include the trip to Farm Chokchai and Palio, the Italy town in Thailand – shop and walk around to make your trip in Khaoyai wonderful!