One hour tour of the French Quarter with a stop and walking tour of the cemetery! It was a very pleasant and informative ride around the French Quarter in New Orleans.
This is my 2nd ride, my first ride was during my first visit to New Orleans in 2014. Funny thing is, Tim has been here longer than me but he never tried to ride this before! So this is his first ride….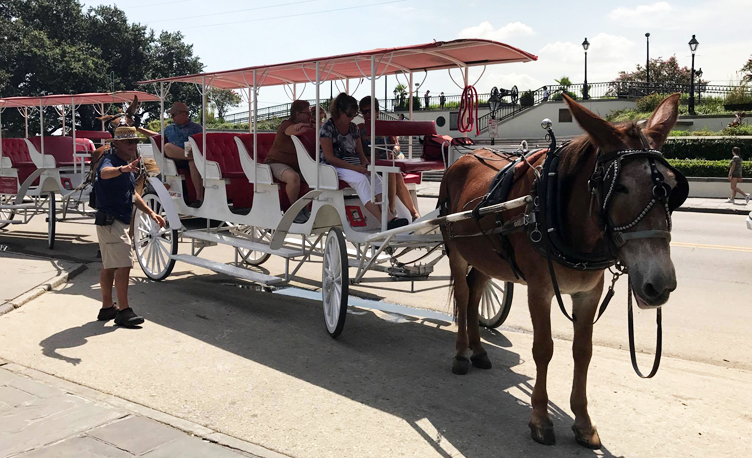 You can easily find this ride in Jackson Square (Opposite Cafe De Monde). They line up in front the Jackson statue and you can check where they are going to take you before you jump in. I think they offer you different ways to go in the French Quarter, you don't have to pick the one that's in front of the line.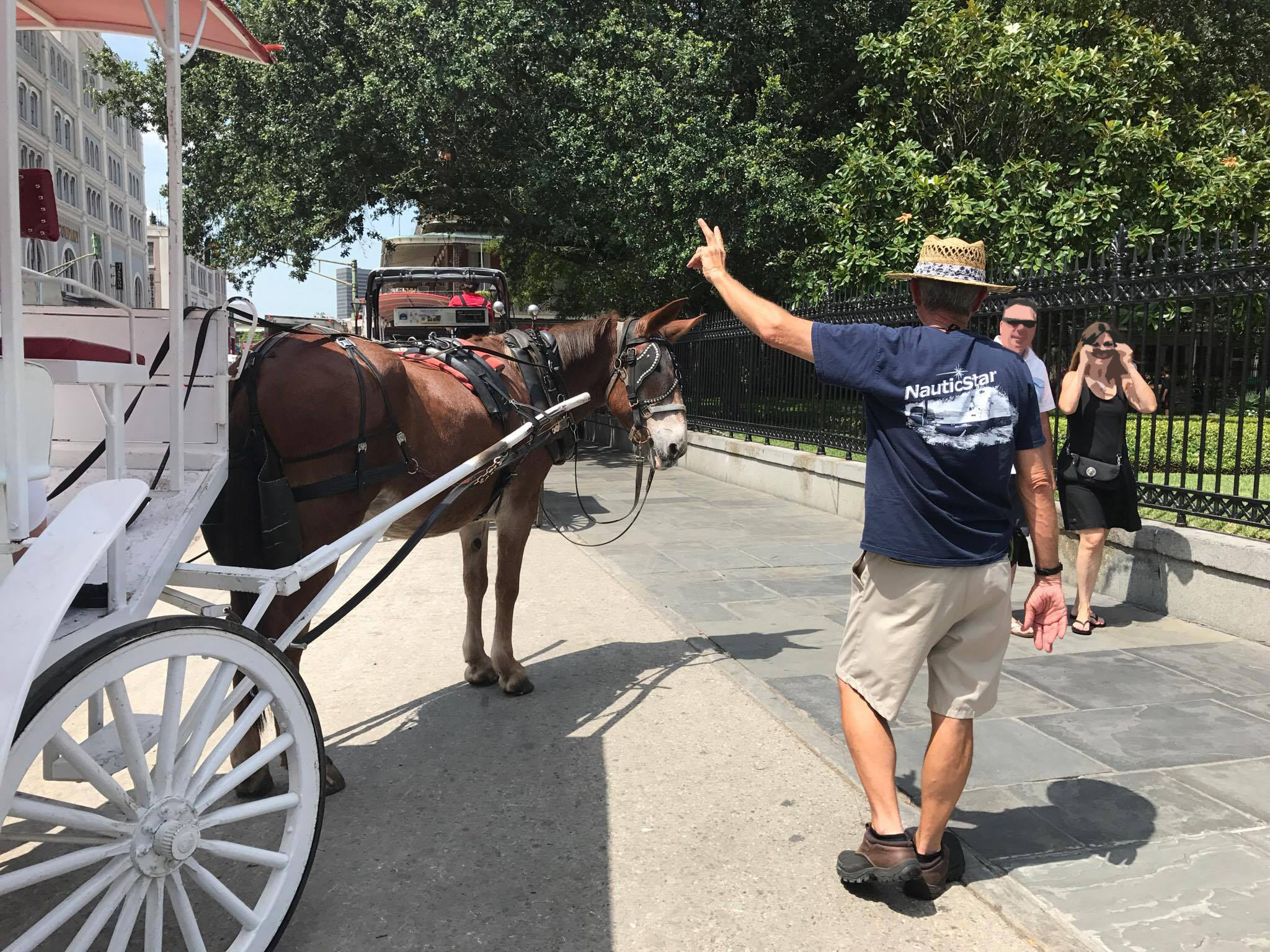 We jumped in with this guy because they were already 4 people in that buggy , we didn't ask where we're going! It looked like he was waiting for another 2 two but unfortunately, we couldn't get that last two people to join.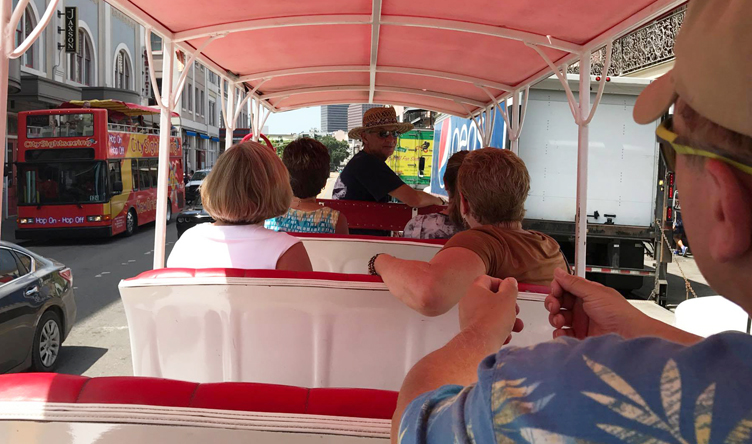 He was pretty nice to take us on our tour with the empty 2 spots.
After departing from Jackson square the tour guide started telling us stories of the city's history. And just about 1 mile away, he said we're going to stop at Saint Louis Cemetery #1.
Oh we didn't expect to stop and get out!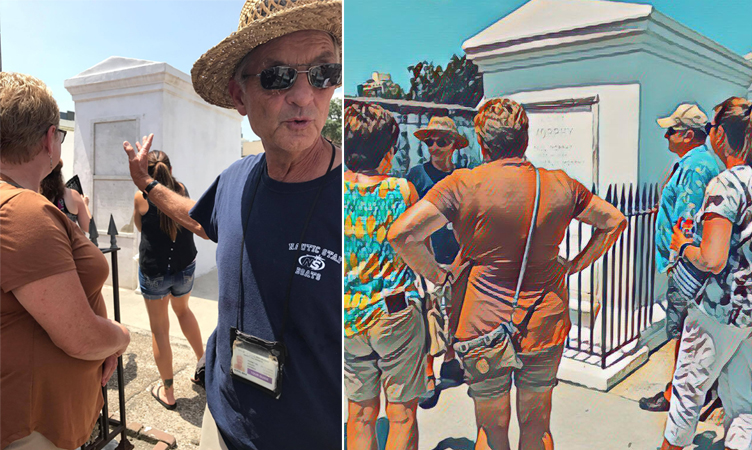 Remember there are so many cemeteries (above the ground) in New Orleans (Just like so many Broadway theaters in NYC!).
We were lucky to accidentally take this ride and stop at the most famous cemetery, St. Louis Cemetery #1. This is the oldest cemetery in New Olreans, established around 17th -18th centuries.
This cemetery is within walking distance from the French Quarter and the Downtown area, it's a $20 "entry" fee per person and requires a guide which is available at the gate. Some reviews recommended to get a Hop-on Hop-off tour of the city, this way you will get a discount on St. Louis Cemetery #1 & #2 walking tours for free, but you better check at Hop-on-Hop-off tour again.
*The tour guides make sure the tourist won't touch or damage the tombs, and they also provide a lot of information regarding the folks that are entombed there. .
The highlight for this cemetery is the grave of Marie Laveau, the famous VooDoo queen of New Orleans. Believers and non-believers alike make pilgrimages to her tomb to make offerings to her spirit in return for what they hope will be blessings. I saw one girl put her penny on Marie's tomb, also saw some hair clippings around it!
Did Nicolas die?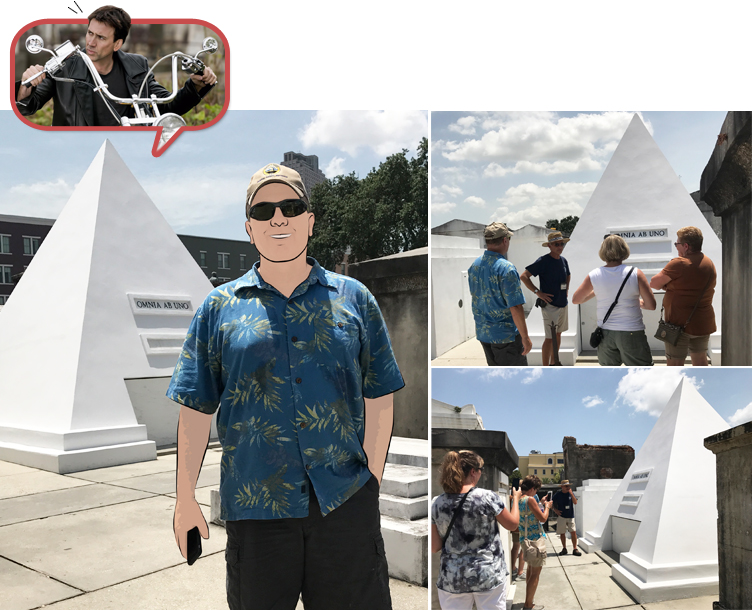 Nicolas Cage did not die, he is still alive and well but  he purchased his unnamed pyramid tomb in this St. Louis Cemetery No. 1
The actor remains silent about his reason for the flamboyant tomb.  The rumor around town is that Cage has considered himself cursed since owning LaLaurie's mansion and he feels being next to Marie Laveau will un-curse him.
Whatever his reasons, the Cage pyramid has already become an iconic part of the cemetery.
There is no name on the pyramid yet, but it is emblazoned with the Latin maxim, "Omni Ab Uno" which translates to "Everything From One."
Ref: https://www.atlasobscura.com/places/nicolas-cage-s-pyramid-tomb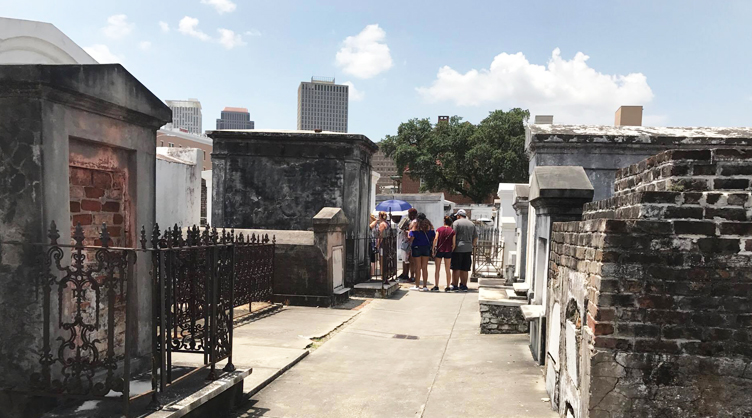 Walking in the cemetery you can take pictures as much as you want, just be respectful of the tombs. Some tombs contain more than 80 people, like the whole family in there!!!
I was planning to do the cemetery tour with the "ghost tour" in the evening, but now I can do the ghost tour to any cemetery in New Olreans.
We arrived here about 1.30 pm in the month of August (summer)!!! It was really HOT!!!
Just remember wherever you visit New Orleans during the summer months, be certain and prepare for the heat — lots of water, sunscreen, hat and sunglasses! (I would bring an umbrella too!!!).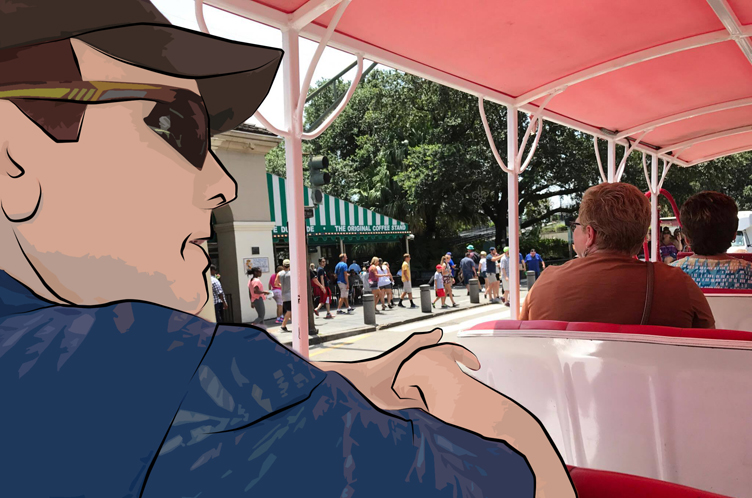 After exploring the tombs of the cemetery, you will hop back on board your carriage to continue to explore the rest of the French Quarter before returning to Jackson Square.
The ride was $40 each (plus 15-20% tip).
We enjoyed it, except the heat of New Orleans!
References:
http://www.neworleansonline.com/neworleans/attractions/cemeteries.html
Visited date: Friday 28th July 2017