Hello Beijing – the capital of China and one of the most populous cities in the world boasting a population of 15 million people!!!



Day 1 (7th Apr): pick up us at Peking airport, transfer to Capital Hotel
---
Day 2 (8th Apr): Full day trip to the Tian'anmen Square, the Forbidden City, and the Temple of Heaven. In the evening (7:15~8:30PM), enjoy the Chinese Acrobat show.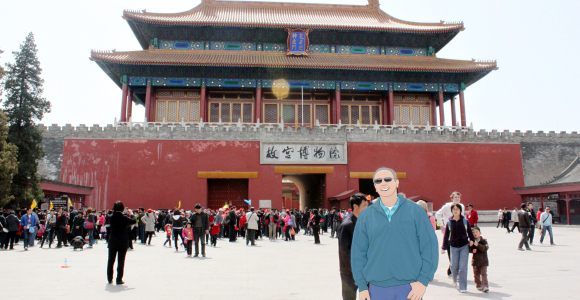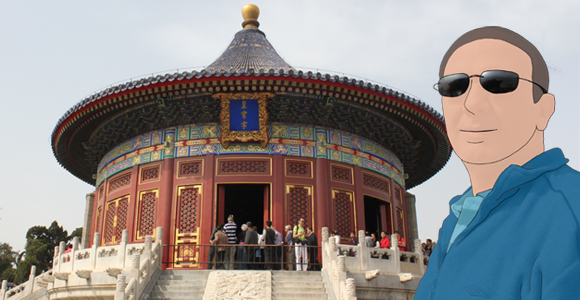 Don't just go to see Tiananmen Square, it will be boring! Set up the trip with The Forbidden city which is right there!! Then the Heaven temple is a public garden for local people, it's nice and calm to walk inside.  The acrobat show is good for kids!!
---
Day3: (9th Apr) Rest or explore the city by ourselft…(Wang Fu Jing Street, Beijing Zoo and Chinese Massage)
Day5 (11th Apr): Rest or explore the city by ourselft…(Hard Rock Cafe)
*** As we set up the tour by ourselves, we set up a few days off to rest and explore the city on our own every other day (Day3 and Day5)…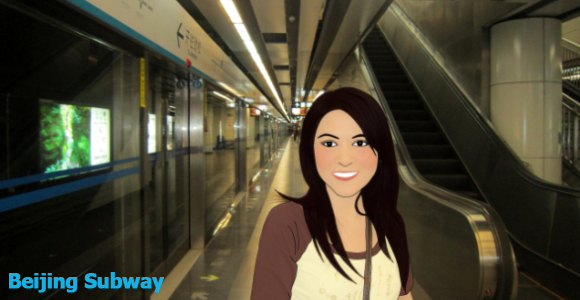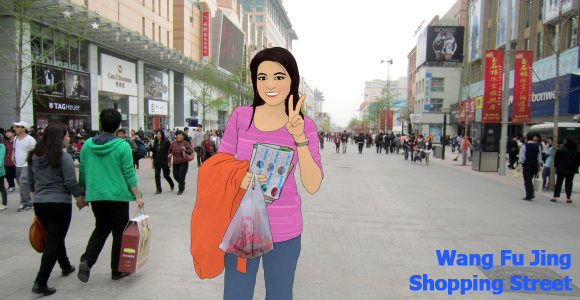 Beijing Subway is not complicated, only dealing with people who don't like to queue up can be a challenge. Beijing zoo is good for kids, not many giant pandas.. Wang Fu Jing is just a shopping street but the small street is kind of interesting with weird food. And we like the night market, it's beatiful and good local stuff there.
---
Day4: (10th Apr) Full day trip to the Great Wall and the Ming Tomb. Enjoy a famous Peking Duck Banquet for dinner in the most famous Quanjude Restaurant..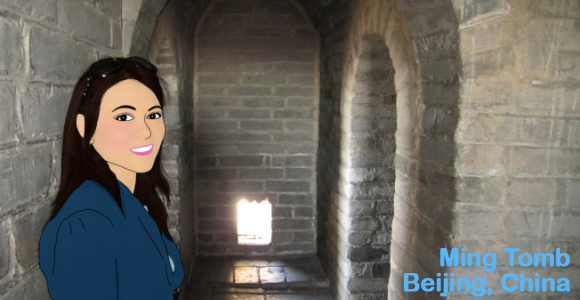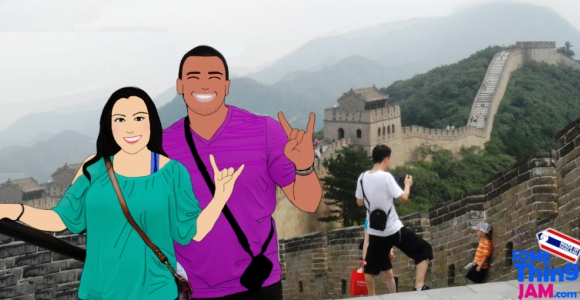 Ming tomb is fine to visit because it's on the way to The Great Wall…
You can't miss a visit to see the Great Wall if you are in Beijing!!! It's kind of long ride but it's worth it!!!
---
Day 6 (12th Apr): Visit Hutong, the old Beijing lanes, nearby Rear Lake area (Shi Cha Lake) and the typical Chinese quadrangles by rickshaws bicycle ride, where you can experience the real life of ordinary people in Beijing while across many narrow streets, then visit The Summer Palace.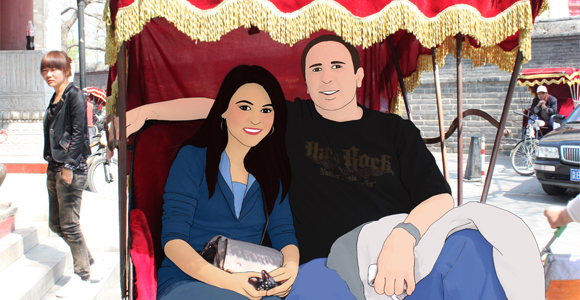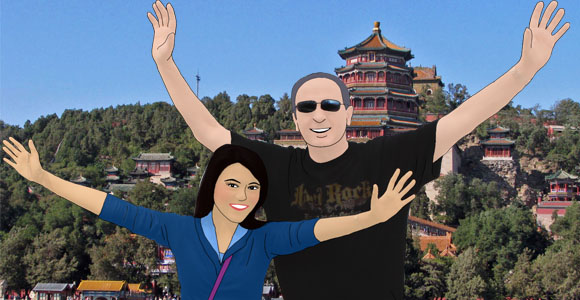 We are glad to visit Hutong, it's nice spot in the old city…The Summer Palace is one of our favorite places in Beijing as well as The Great Wall and The Forbidden City…
Day 7 (13th Apr): transferred to the airport, See off, package finished.
A private tour for $323/person or 9,700 Baht/person
---


There are so many airlines that operate between Bangkok and Beijing, including Thai airways and China airline.
But for us, we choose to go with Thai airways (for mileage), the ticket was 11,238 baht or $375 (through the website)
There are 2 daily flights that depart from Bangkok (1010, 2355) and depart from Beijing(0645, 1705)
It takes about 5 hours to fly from Bangkok to Beijing.


It's kind of a little complicated to apply for the visa for both Thai and foreigners who live in Thailand.
Anyway, here is the website of Chinese embassy in Thailand http://www.chinaembassy.or.th/eng/
You must complete 2 forms (download):
(1)Visa Application Form
(2)Supplementary form
Visa Fee: For Thai 1000Baht/Single entry and 3000Baht/Multiple entries valid in 1 year.
For American, please do Multiple entries as all is the same fee at 4560Baht.
And it takes about 4 working days to get visa…


We booked through Agoda.com by reading the reviews from other customers and finally chose The Capital Hotel (4-5 star hotel) it's about 3,000 baht or $100 per night and included breakfast.
The Capital hotel is a big hotel but it's a little old – but its location is really great, we can walk to Wang Fu Jing, the walking street and the night market Zhenyang Gate and there is easy access to the underground train nearby.
---


Our prior expenses (per person from Bangkok – Beijing)
The air ticket  
The private tour for 5 days
The Capital hotel for 6 nights
11,238 Baht or $375
11,000 Baht or $375
18,000 Baht or $600(shared room at $300 per person)
 Totally we paid
 

31,238 baht

or

$1,050

per person