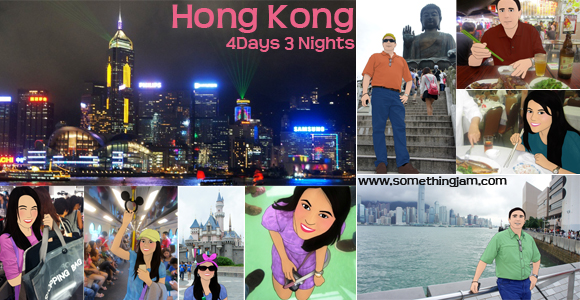 Hong Kong has been on my destination list for a while as I know this is a shopping city!
For my first trip in Hong Kong, I only had 1 week to prepare. I was stuck for where to stay and where to go and do I need a full tour package???
Finally, I bought a travel book to Hong Kong and we explored Hong Kong City by ourselves… IT'S SO EASY!
The city is made up of four parts: Hong Kong Island, Kowloon Peninsula, the New Territories and the Outlying Islands.
We stay in Tsim Sha Tsui area in Hong Kong Island, I think it's a good spot to stay for the first time in Hong Kong. As it is in the center of economy, politics, entertainment and shopping!


Just passport is good!
Hong Kong is an open city for citizens of specific countries/territories to travel to Hong Kong for tourism for periods ranging from 14 to 180 days without having to obtain a visa!!!
Remember that Hong Kong is China but if you plan to go to China (the mainland), you have to have Chinese Visa…



We travelled from Bangkok to Hong Kong by Thai Airlines at 11,300 Baht or ($400), it took about 2.15 hrs.
Local time in Hong Kong is 1 hour faster than Thai time…


Hong Kong money is HONG KONG DOLLAR (HKD), the exchange rate at our travel day is about 4.14baht per 1HKD or $US1 per $HK7.26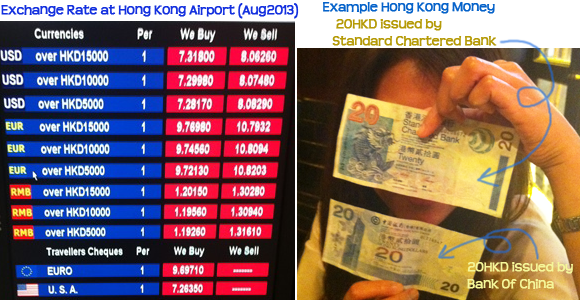 Hong Kong money is issued from 3 different banks (HSBC, Bank of China, Standard Chartered Bank), you will see the same prices but look different… It all spends the same.


I'm not sure that we should believe something on Internet but I did Google for the top 10 hotel that Thai's like to stay in Hong Kong and one of them is B.P. International Hotel came up in the list. So we stayed at B.P. International Hotel, all is OK it's great location.


We just felt like the hotel doesn't provide enough elevators, sometime it took about 20-30 minutes to wait (up and down)!
And I hate the way they queue here… It's not really a queue!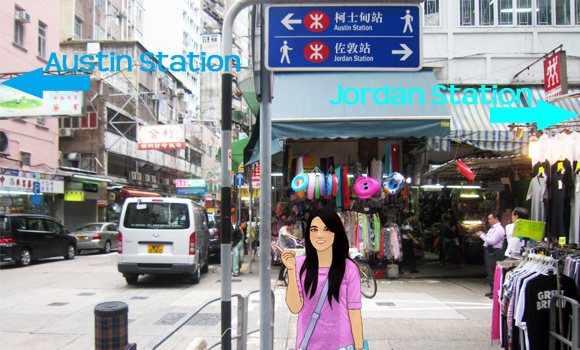 The hotel is between 2 stations, Austin and Jordan. And It takes about 20 minutes to walk to the Avenue of Stars, Symphony of lights…or jump on the Subway and it's only one station away.
10 minute walk to the Temple Night Market, it's a good local shopping market & cheap local food there.
The other hotels that looks good for us in Tsim Sha Tsui area are, InterContinental , Kowloon Shangri-la Hotel and Peninsula Hotel (I'd like to stay there for my next visit!!!)


Hong Kong plug…it's 220-240v with 3 holes (different holes in Thailand)…
The hotel provide an adapter, you can try to ask…


Subway in Hong Kong is very nice and well maintained. It's so easy to get around the city.
The Single pass ticket is the easiest one – but you can also got Tourist Day Pass at $HK55 or 227 Baht or $8US. There is also an "Octopus" card that you can fill up with money once, no need to keep buying the tickets.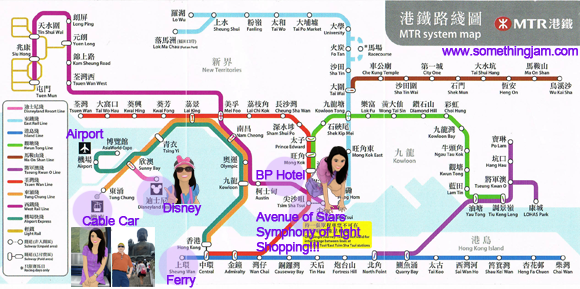 The ticket machine is for getting the single pass ticket where you can buy more than 1 ticket at the time is very user friendly. But there are some restrictions on the size of the bill you use, so you have to read the criteria, like "$HK100 note only accepted for transactions over $HK50"!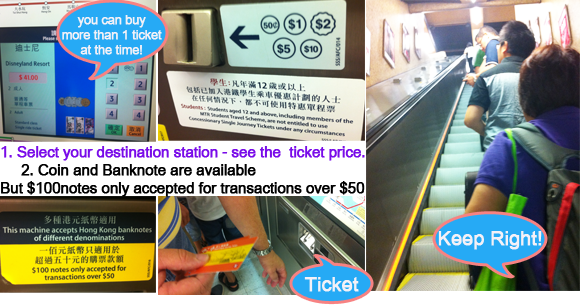 For the Octopus and the Tourist Day Pass you'll need to go to the service counter…
Here's how we broke up our 4 days/3night trip in Hong Kong.
---


Today we arrived at the Hong Kong airport about 2pm and got to our hotel and checked in about 4pm…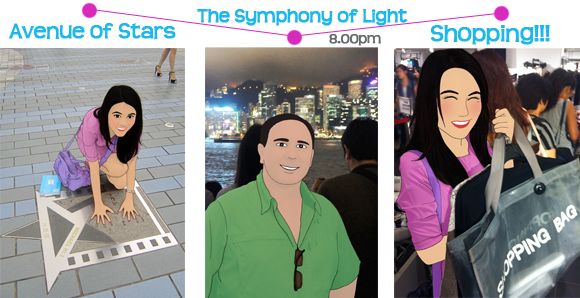 We started to explore the Tsim Sha Tsui downtown by walking at the Avenue of Stars and then we found some dinner at an Irish Pub. At 8pm we stayed at the waterfront for the Symphony of Light by Victoria harbor and ended our first day by pre-shopping!!! Read more…
---


The first full day trip – WE ARE YOUNG AT HEART!!! So we are going to Disney Hong Kong….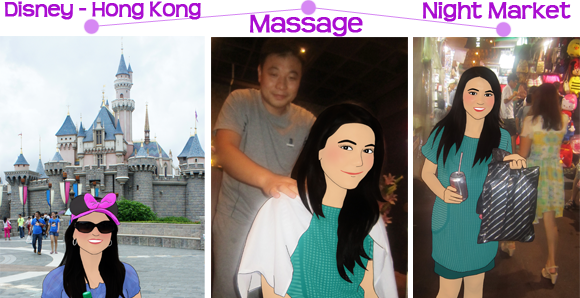 It's just the right size Disney for us, great time for family a trip or fun group. When we got back to the hotel we went out for a Hong Kong traditional massage, then dinner and a walk thought the Night Market "Temple Night Market"…Read More…
---


A full day and the last day trip in Hong Kong!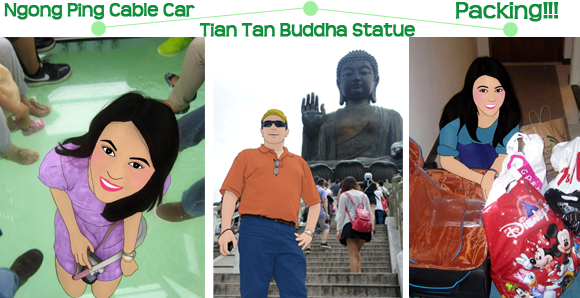 If you are sick of shopping, nightlife & bustling street in Central Hong Kong, Ngong Ping Village is a good place to relax and chill out. Since the place is up on the high land (get there by cable car), the weather is cool & windy all year round.
This is really a MUST GO in Hong Kong… Read More…
---
The summary of prior expenses (per person)…
 Thai Airs Ticket from Bangkok – Hong Kong

 11,300 Baht

$376US

B.P. International Hotel, included breakfast for 3nights (2person) $690.61 or 20,718.30 Baht

 10,360 Baht

$345.3US

Disney Hong Kong

  
–  MTR (subway) – round trip $41HK or 170 Baht or $5.6US  
– Disney ticket $450HK or 1,860 Baht or $62US (Adult)

 2,033 Baht

$67.7US

 Ngong Ping 360 

   – Tourist Day Pass subway $55HK or 227 baht or $8US

   – Round trip, Crystal Cabin, $272HK or 1,226 baht or $40.8US

 1,454 Baht

$48.8US
 The Summary cost (excluded, food and shopping!)

 

25,147

Baht

$837US
***NOTE: The other airlines are cheaper, check out Air Asia or Bangkok Airways…