I was in Luang Prabang in 2010, and decided that I would like to visit the capital of Laos "Vientiane" !!!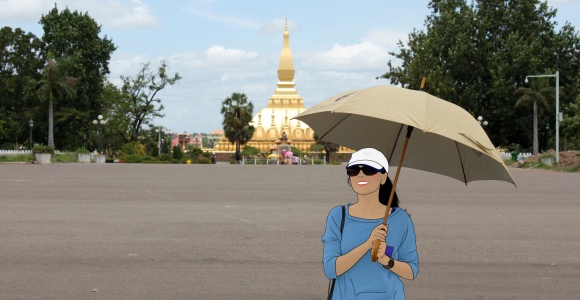 During French rule, Vientiane was the administrative capital and, due to economic growth it has now become the economic centre of Laos. Vientiane does not have much historical sites, but it's nice to visit for a of couple days.
We spent 2 days and 2 nights in Vientiane then we went to spent another 2 nights in Vang Vieng (another city, 2 hours away)…
This's our trip in Vientiane, we took the hotel van at 1,500baht (~$50) to visit Buddha Park and Pratart Luang.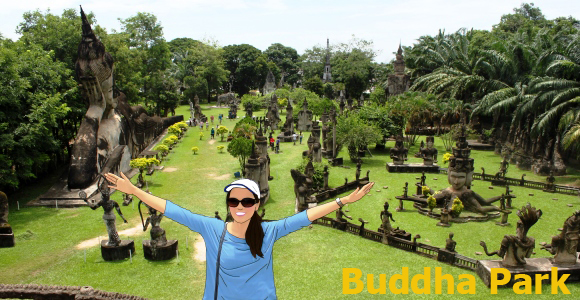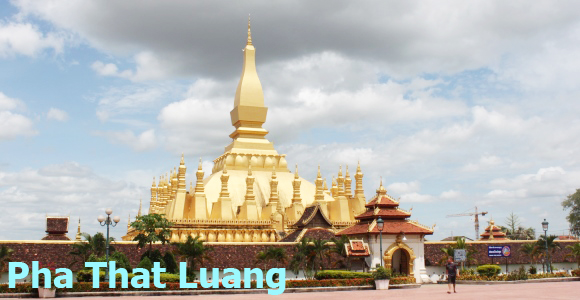 The Budda park is 25 baht or $0.83 for admission fee. It is NOT a temple (Wat), this is a sculpture park. The park contains over 200 Hindu and Buddhist statues. The socialist government operates Buddha Park as a tourist attraction and public park. It was kind of cool and I'm listing this as a MUST GO!!!
On the way back in town, we visited Pha That Luang. This is generally regarded as the most important national monument in Laos and a national symbol. So the dress Code is polite and kind of cover all…
Actually, Pha That Luang is next to the Pratuxai, but I was sooooo out (TOO HOT), and we headed back to the hotel where there was a/c, and a pool!


We took a tuk tuk back to visit Pratuxai which is also known as The Victory Gate…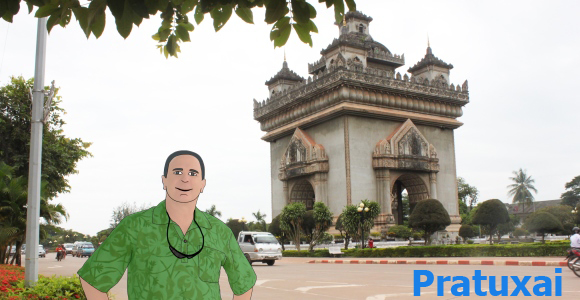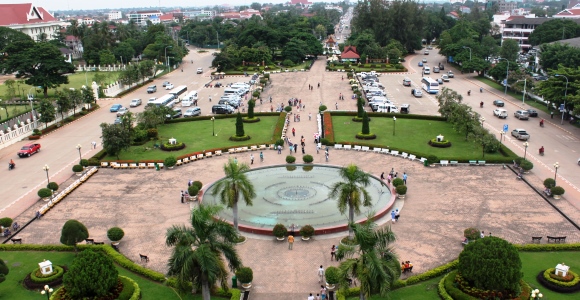 This is a war monument in the center of Vientiane, which was built between 1957 and 1968. The Pratuxai is dedicated to those who fought in the struggle for independence from France. Nice view!!!


Salana Hotel , the hotel that I picked from the Agoda website! It's a special promotion at $100 per night. The Salana hotel is 6 stories, good location, nice new rooms, clean, and good service. I asked for a King bed, I think I got the King of the king bed size! It was huge!!  Nice welcome fruit basket and chocolates (I really liked the chocolates) on the first night of our arrival. Buffet breakfast was nice, only the coffee tasted a little funny (I think it was French Coffee)!
There are another hotels around that area that looked good from the outside such as the Chanthapanya Hotel, Settha Palace Hotel, Novotel Hotel and lots and lots of Guest houses around the town!!!


It took about 55 minutes to fly from Bangkok to Vientiane. There are 3 airlines that operate flights from Bangkok to Vientiane, TG (Thai Airways), Bangkok Airlines and Laos Airline.
But I found that the Laos airline online booking process was confusing. Even though it's about $100 cheaper to fly Loas airlines, the booking confirmation for Laos airline takes 3 days before you know if you have a seat!
For this trip, I flew with TG (Thai Air), I left Bangkok about 8pm and got into the Vientiane Airport (Wattay Airport) at about 9pm.
The Wattay Airport is not far from Vientiane downtown, only 20 minutes away! There are taxi services around the airport but I paid extra to have the hotel car get me at the airport for 120 Thai Baht per/person (that's only 4 bucks!).
::::::MORE DETAILS ON ALL THE DAY TRIPS COMING SOON::::::::