If you are the beach lover, you came to the right place!!!





Thailand has many of the best and most popular beaches in the World…First of all, you have to know that we call an "island", "Koh" or "Ko" in front of the name, for example: Koh Samed is Samed Island…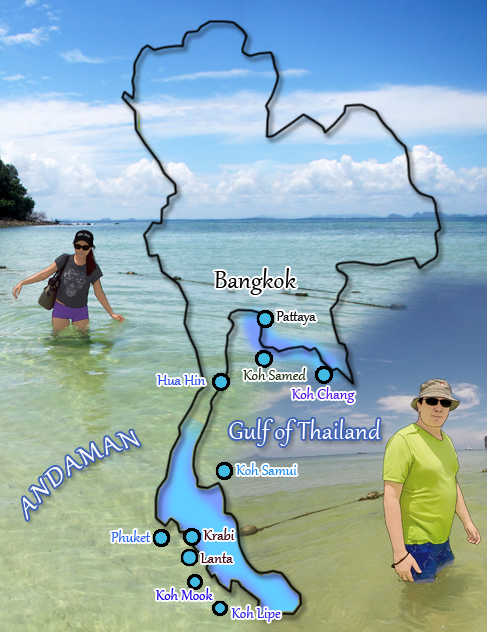 Andaman and the West side are good to visit during Nov – Apr, after that some of the islands are closed.  Then it's a good time to visit the Gulf of Thailand

(May – Oct)

.

The rainy season starts in June to October, but if you are heading to the beach I wouldn't worry too much about the rain.  It's typical that it will rain for an hour or two each day during the rainy season, but then the sun comes back and if you are at the beach it's not a problem.
There were 10 beaches & Islands in Thailand that we have been to so far.  Sometimes it's hard to tell others which's our favorite beach or Island in Thailand.
We travelled together but we didn't have the same favorite idea, but close!  Our top 3 beaches are Krabi, Lipe, Koh Mook and Koh Chang!  It doesn't mean we don't like the other islands but we just tried to vote which is the best for us, and we might change our mind if we see more beaches in Thailand.
 10 Beaches & Island we have been to in Thailand
 Vote by Tim
 Vote by JAM
 Pattaya
 9
 10

 Koh Lipe, Satun

 2

 2

 Koh Samed, Rayong
 5
 4
 Koh Chang, Trat
 4
 

3

 Koh Samui & Full Moon Party
 6
6
 Phuket
 8
 8
 

Koh Mook & The Emerald Cave

 3

 5
 Krabi
 1
 1
 Koh Lanta
 7
 7
Hua Hin
 10
 9
Stay tuned with us, because we love beaches!
PS: The travel reviews below are in order of our travel dates, not by our favorite!
---


Pattaya is one of the closest beaches from Bangkok, just an hour ride.  You can rent a car or hide a taxi meter from Bangkok.   Pattaya is good for anyone at any age.
Some people think it's a crazy beach because there is a large red light street called Walking Street. But if you stay away from that I think there are so many things to do for fun! Read my review about Pattaha…
---

What made me went to try this beach??? It's not an easy beach to get to at all but that's part of the adventure!
We really enjoyed Lipe, it's one of the our favorite beaches in Thailand.  If you have been to other beaches in Thailand, why not to try this one when you can…?
---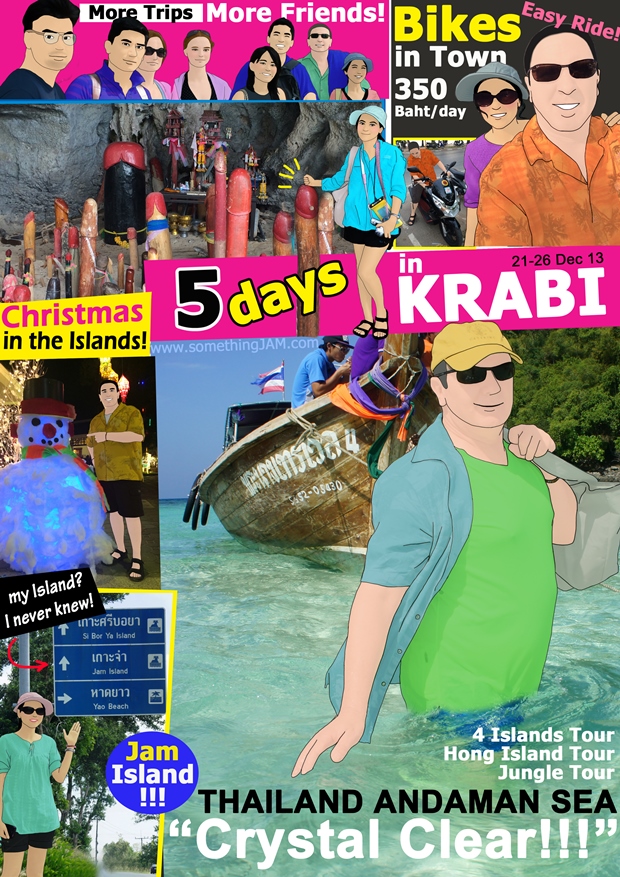 Krabi is a province on Southern Thailand's Andaman coast. The island has over a dozen white sandy beaches, crystal-clear water, numerous caves, waterfalls, tropical forest, and "Hot Springs"…
The Most popular beaches are Ao Nang, Railay, Noppharat Thara and Yoa…and you can go to Lanta Island!
Read about our Krabi at first time "Love the beach, Go Krabi!", how to get there, where to stay, etc.
---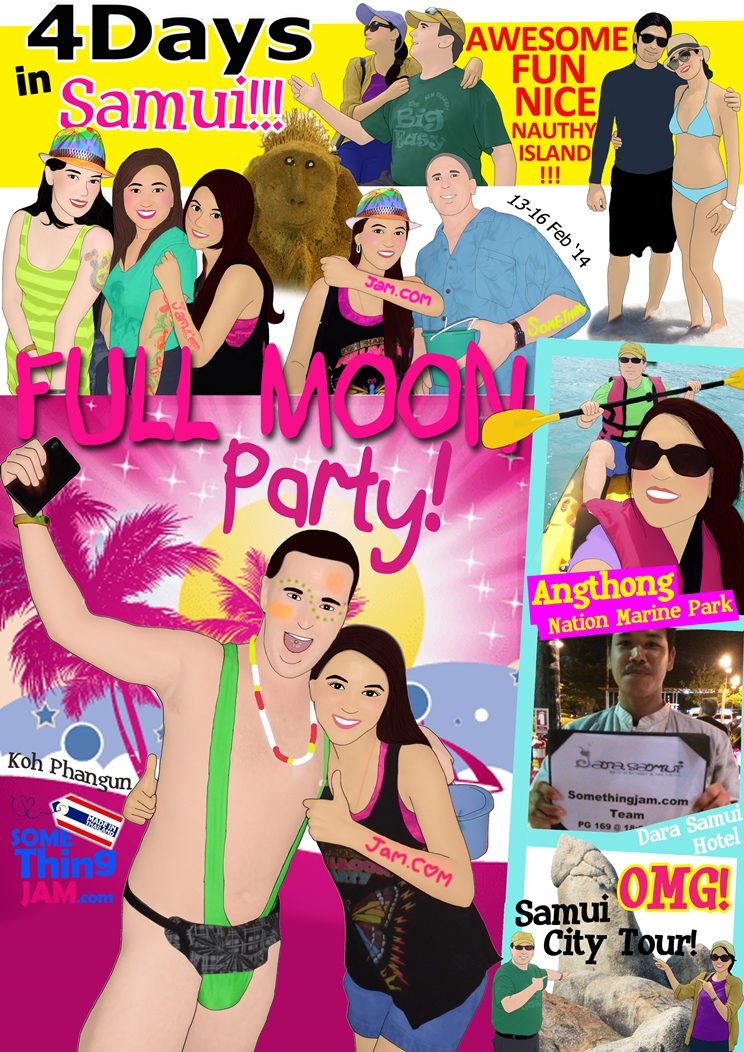 Samui is located in the Gulf of Thailand (different side of Andaman Sea) and in Surathani province. Samui is a fairly big island, it's the 3rd largest island in Thailand (Phuket and Koh Chang are the 1st and the 2nd)
There are many famous islands around Samui, so when you go to Samui you can combine the trip to other Islands. The most famous islands nearby Samui are Angthong National Marine Park , Koh Phangan (Full Moon Party), Koh Toa, Koh Nang Yaun, etc. Read More…
---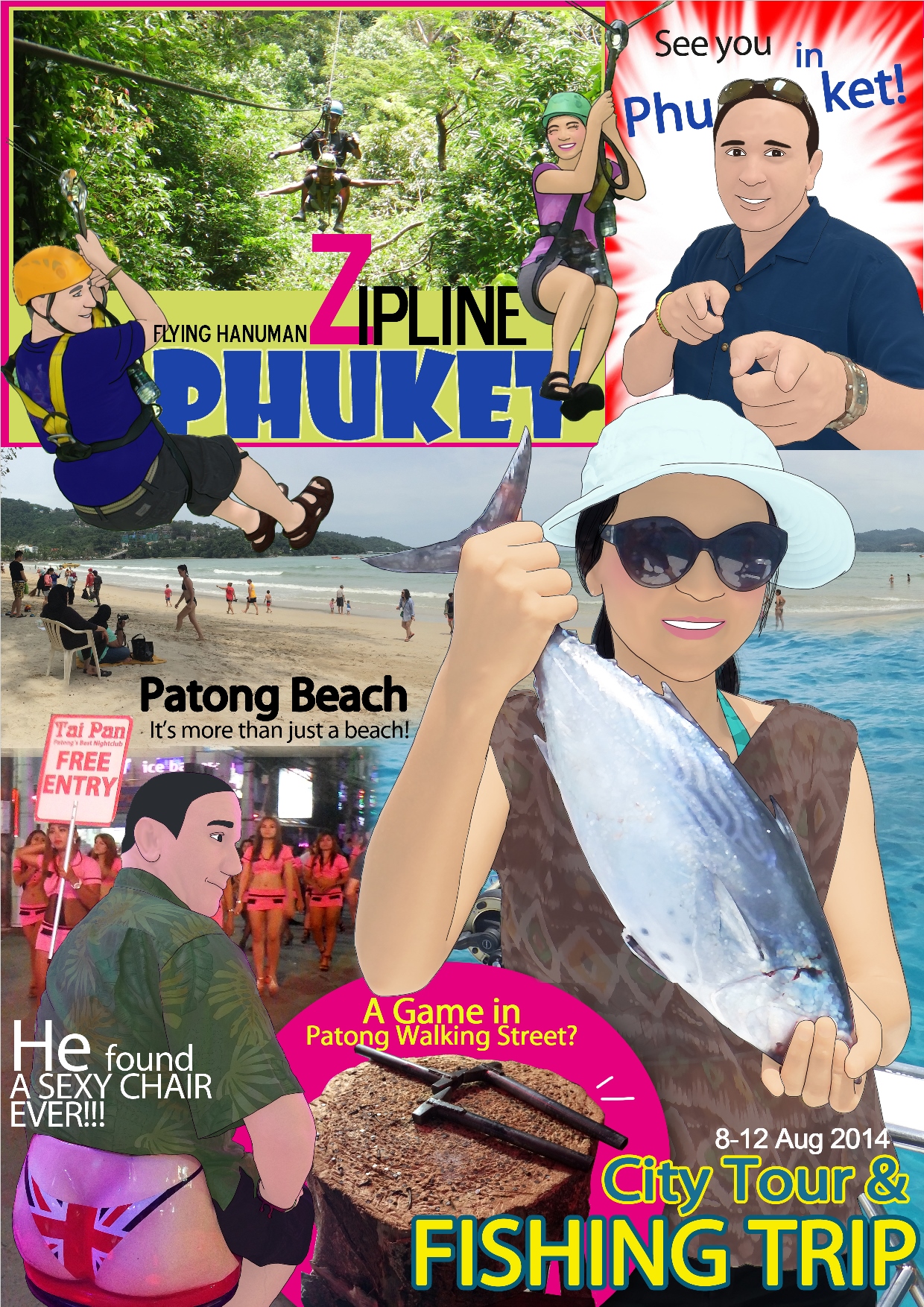 Phuket is in the Andaman sea side where there is crystal clear water and a host of hi-octane water-sports. SCUBA diving is a popular activity for visitors to the island waters.
Phuket is also considered to be the "grand-daddy" of Thailand's islands!!!
Read about our stay in Patong beach, ideas for City tours, Fishing/Snorkeling trip around Racha Yai Island, hotel information, flights, transportation, and more… check it out!
| | | |
| --- | --- | --- |
| Patong and Phuket City tour (soon) | Zipline-Flying Hanuman (soon) | Fishing trip at Racha Yai Island (soon) |
---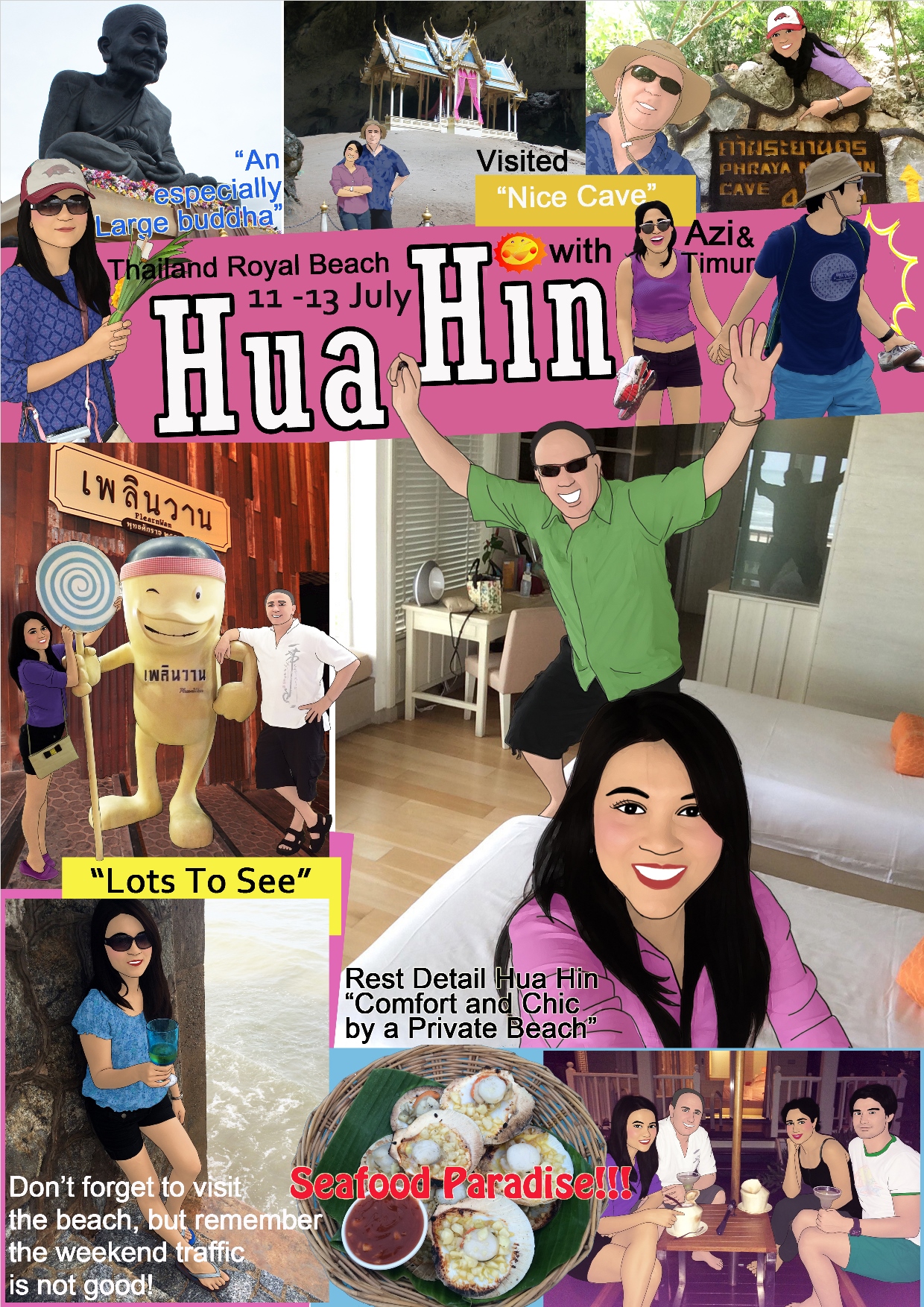 Hua Hin (หัวหิน) is a seaside resort city in Thailand. It is popular with Thais, having become quite fashionable as a weekend getaway spot for Bangkok residents, as well with foreigners and as an ex-pat retirement or holiday home location…(Read more about trip, soon)
 
10 things to do in Hua Hin (soon)
 
Tham Phraya Nakhon Cave (Soon) ภาษาไทย
---

Ko Samet, is one of the Eastern Seaboard Islands of Thailand. It is located in the Gulf of Thailand off the coastline of the Thai province of Rayong, approximately 220 kilometres (140 miles) southeast of Bangkok…(Read more about trip, soon)
| | |
| --- | --- |
| Read more (English – soon!)/ ภาษาไทย | Our full day/full night trip in Samed /ภาษาไทย |