Where Jazz and the Jam live and breathe!!!
I'm not sure where I was when Hurricane Katrina hit Louisiana because I was 9000 miles away when it blew through. Katrina hit one year prior to the Tsunami that hit Thailand in 2006.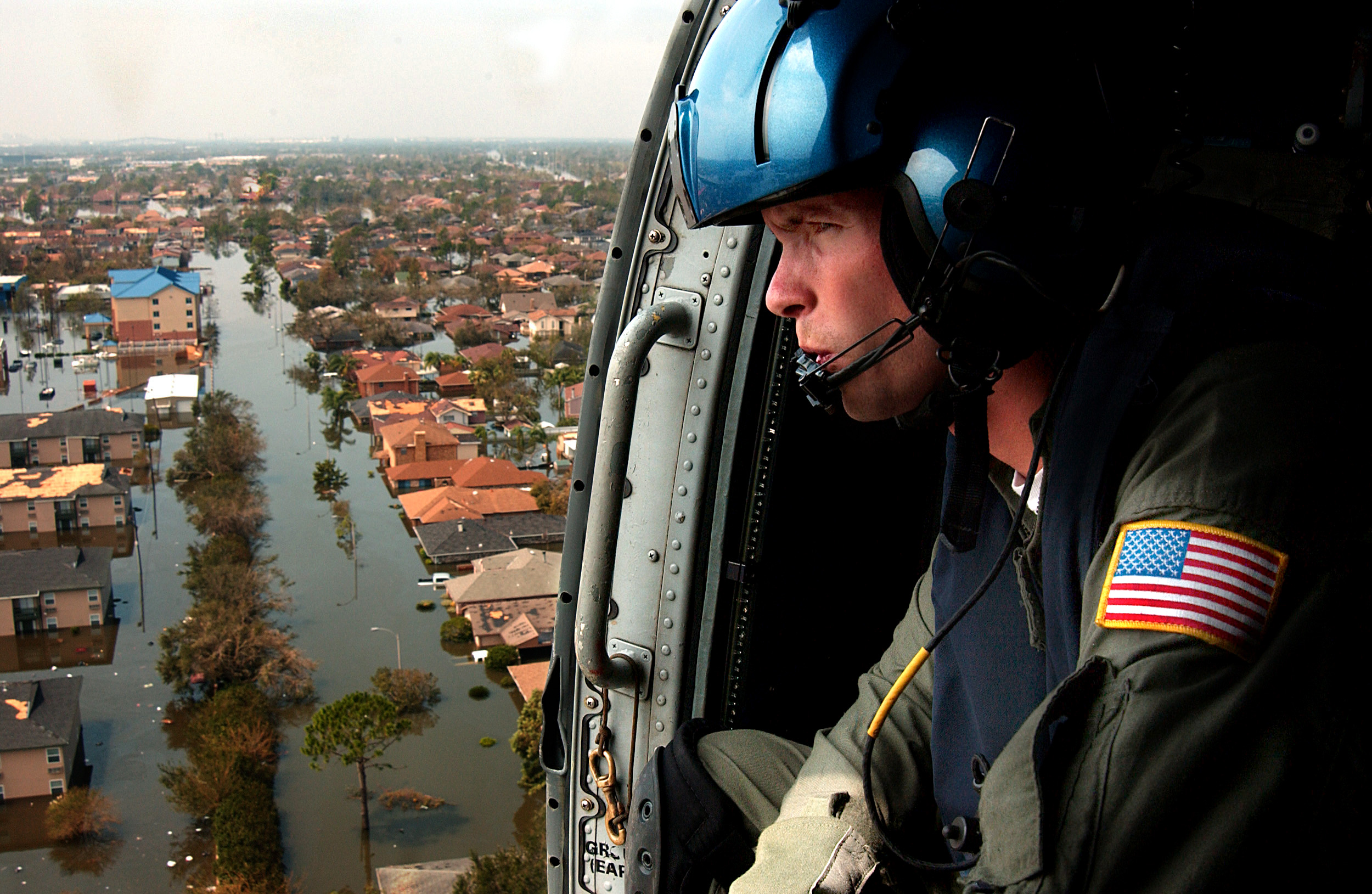 Picture:  https://en.wikipedia.org/wiki/Effects_of_Hurricane_Katrina_in_New_Orleans
On Aug 29th 2005 Katrina hit New Orleans, Tim  (we didn't meet each other yet) had a house here but he had to evacuate and stay with his daughter in Houston.  When he returned home, his house had been hit by a 15 foot tidal surge that put 8 feet of water in the house, it sounds so sad to me.
Hurricane Katrina was recorded as the 3rd strongest hurricane to make landfall in the US.  There are 5 categories for hurricanes, with 5 as the most dangerous.  Katrina was designed as a Category 3 but peaked at a Category 5!!!
The final death toll was at 1,836, primarily from Louisiana (1,577) and Mississippi (238).  Sadly, more than half of these victims were senior citizens who could not evacuate on their own or had nowhere to go….
Nowadays, you'll see pictures in restaurants in New Orleans or around Louisiana showing what the restaurant and area looked like directly after the storm.  Tim often points out places that used to have restaurants or stores that never returned after the storm.  Most of the locals all have stories about Katrina both before and after.  Even listening to all the stories I could feel the pain in their voice..
Today I still see some ruined houses and some areas where they left since Katrina but guess what? It didn't think this city looks bad at all, most people re-built their beloved city as they always have…
If you would like to know more about Katrina, you can visit Katrina Memorial on Canal Street.
---
Anyway…Here I come!
My first visit to New Orleans, Louisiana was in 2014… When Tim had a company meeting and we stayed in a hotel located next to the French Quarter!   I was by myself for most of the time in New Orleans because Tim was working!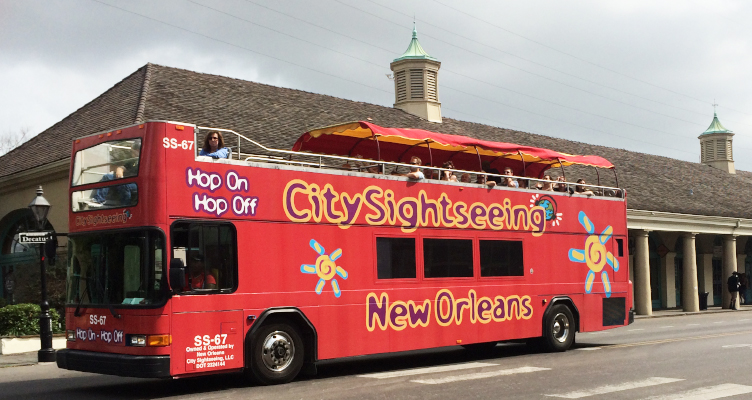 So….for my first trip here in New Orleans – Louisiana, I really enjoyed the visit so much (even alone!!!)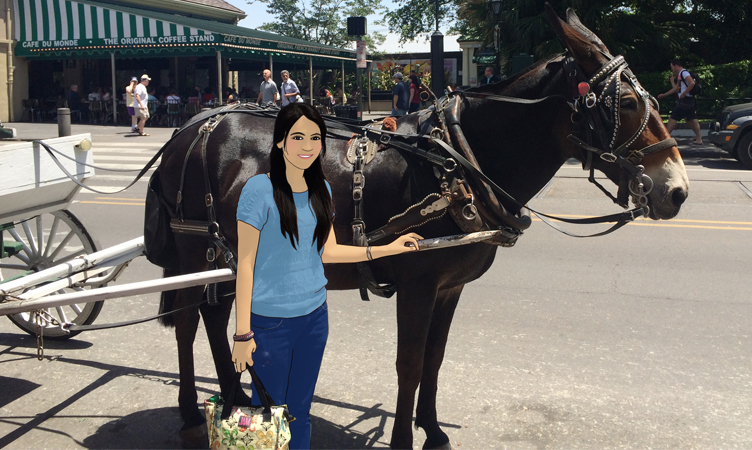 Later years, Tim and I moved back to Louisiana and we are living in the city which is about 30 mins driving away from New Orleans.
Now I'm not just a tourist but I'm now a local!  So why not to share you what New Orleans is very charming city , it is the largest city and metropolitan area in Louisiana which is also a major United States Port!
---
Did you know some of the New Orleans City Nicknames???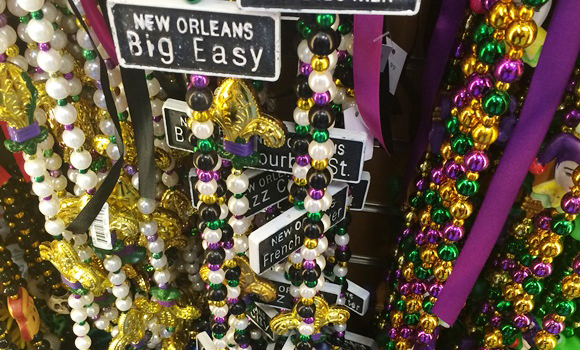 NOLA – you will see this word a lot in the souvenir shop.  NOLA stands for New Orleans, Louisiana !
Birthplace of Jazz – There is no doubt that jazz was born here!
Big Easy – this name started in the 1900s, as the way of life here…SO EASY!
Mardi Gras City – The bead street party spot!
---
When to visit New Orleans?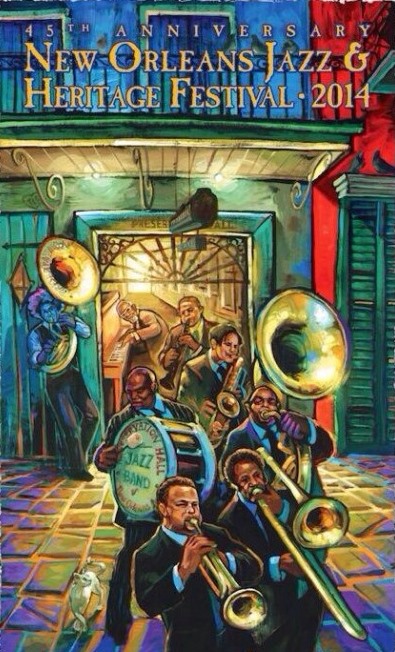 I think New Orleans is good to visit all year long because it's a sunny state! But it would be great if you can visit this town during one of the festivals…
Just like me, I was there during Jazz Festival (I didn't make it to the Jazz concert!) but I could feel once I stepped in town with many signs and decoration about the Jazz festival.
But if you go there during…
1st January (New Year's day) – There is collegiate football in the superdome called the Nokia Sugar Bowl.
February (sometimes March) – Mardi Gras street parades and festival.  This parade is so popular and unique in New Orleans only!
Early March – Louisiana a Black Heritage festival
Late March – Tennessee Williams/New Orleans Literary Festival
April (mid) – French Quarter Festival, a neighborhood version of Jazz Festival
Late April – early May – New Orleans Jazz Heritage Festival. The internationally famous for music and food.  (My 2014 trip during 25th Apr – 5th May was time for this festival and  the best time for Crawfish too!!!!)
---
20 somethings about New Orleans!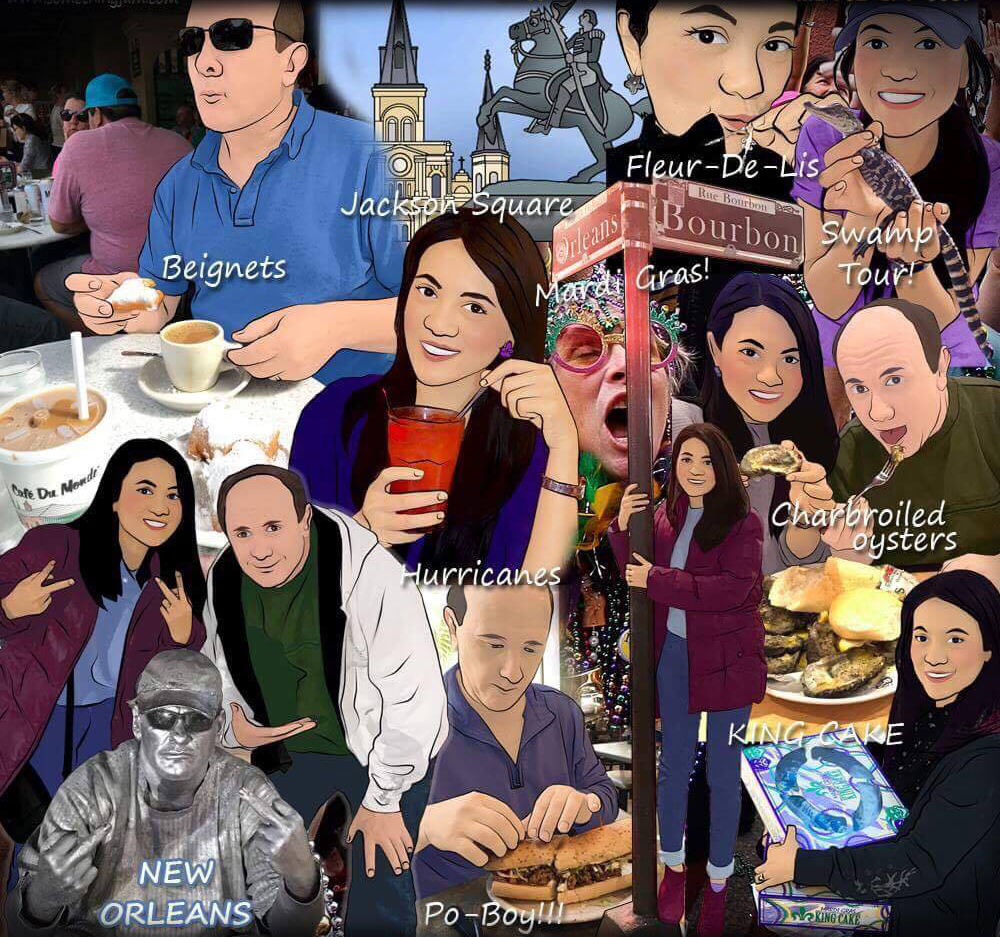 Stay tuned…