The Worlds Largest Crocodile Farm
ฟาร์มจระข้ จ. สมุทรปราการ
Here at Samutprakarn Crocodile Farm and Zoo, located 10 Km from Bangkok is the World's largest crocodile farm founded in 1950 by the famous crocodile king, Mr. Utai Youngprapakorn.

This is an attraction that everyone, of any age, will enjoy.
You must see it to believe it.
Because here is the first and the biggest crocodile farm in Thailand!!!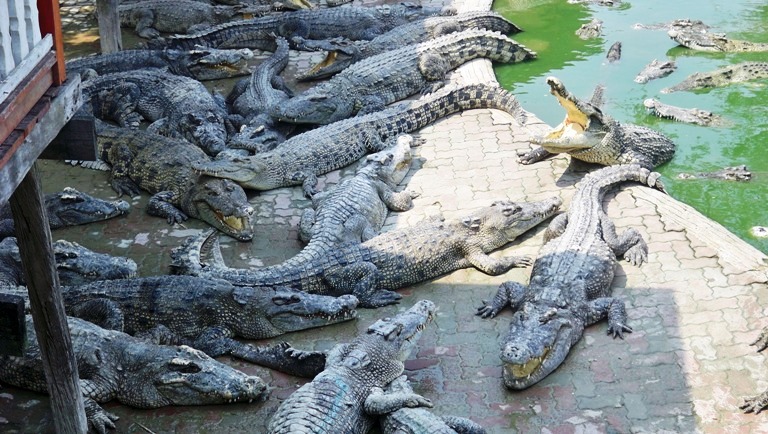 There are more than 100,000 crocodiles together with various kinds of wild animal in this 300 acres.


Can you believe it? Over 100,000 crocodile in one place!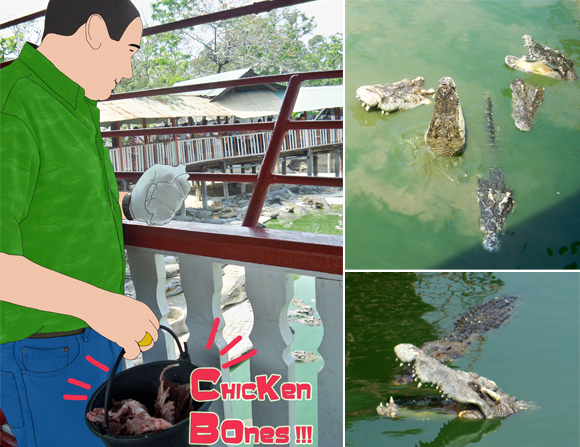 Just waiting for you to feed them, the provided chicken carcus at 20baht/ bucket is available for you to feed them. See how excited they get when they eat!
There are another section for baby crocodiles of different ages. You will see that crocodiles all look the same from baby to adult but just different sizes when they grow up.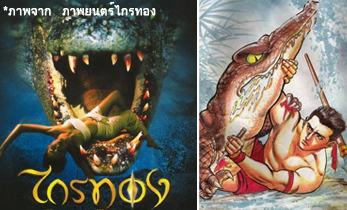 Do not miss the highlight….the thrilling Crocodile Wrestling!
Crocodile Man also known as KRAITHONG – Was made famous by a Thai Novel, and later a film.
Kraithong is the warrior who rescues 2 beautiful girls from the mean crocodile named "Shalawan" .
Shalawan kidnapped 2 girls and keep them in an underwater cave. Many tried, but no one could defeat Shalawan, until Kraithong.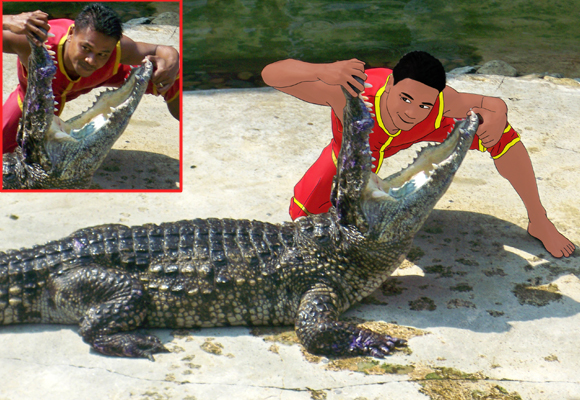 Crocodile wrestling was formed from this story, even the costumes they ware are in remembrance of Kraithong.
But here, this is an amazing show between REAL humen and REAL crocodiles.



Would you put your head in a crocodile's mouth??? I bet NOT!
So just come to see, not to try!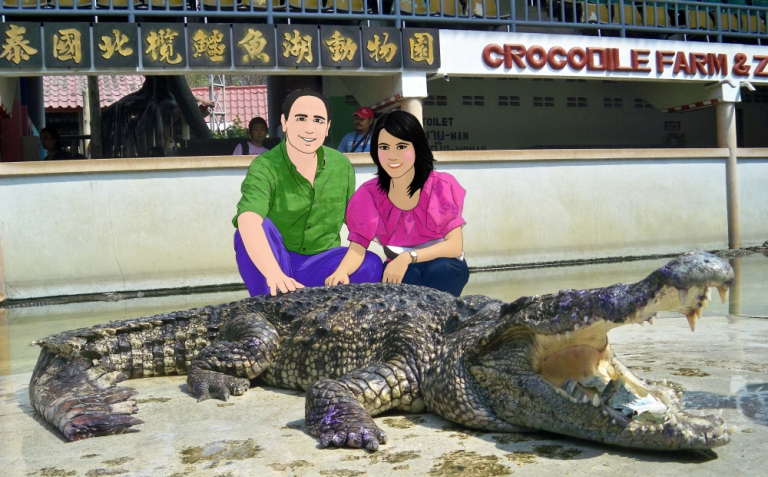 After the show, you will get a chance to take a picture for 200 baht with a crocodile (real close!)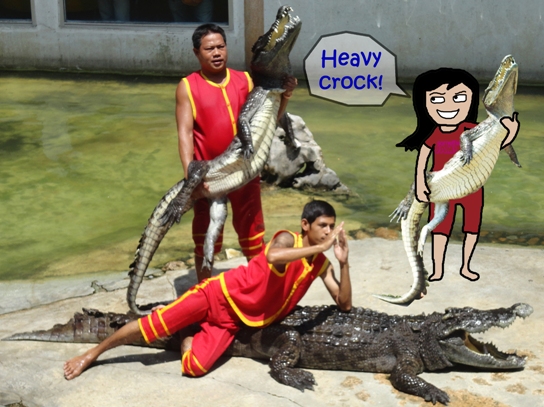 Crocodile Wrestling show Time:
Daily Show :-
9.00, 10.00, 11.00 A.M.
1.00, 2.00, 3.00, 4.00 P.M.
Holiday Show :-
9.00, 10.00, 11.00, 12.00 A.M.
1.00, 2.00, 3.00, 4.00, 5.00 P.M.
And that is not all…another funny cute show by the elephants that I would recommend you to see.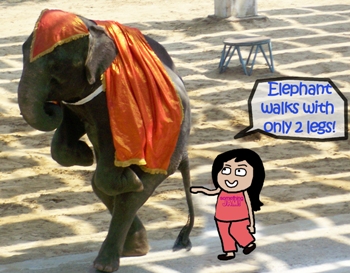 See an elephant walking a "tight rope", or riding a tuk tuk (3 wheels car), or you can try elephant massage or even to get a picture painted by elephant.Elephant Show Time:
Daily Show & Holidays :-
9.30, 10.30, 11.30 A.M.
1.30, 2.30, 3.30, 4.30 P.M.
So come visit, There is plenty for everyone to do. Ride the zoo's mini-train. Visit the shooting range. Maybe even try a

"crocodile burger"

if you are hungry.
Don't miss the Croc Shop. This is your chance to take home a genuine article of crocodile leather. Purchase belts, purses, shoes and much more!!!
More Info:

Place:
Crocodile Farm and Zoo
Location:
555 Moo 7, Taiban Road, Tambon Taiban.
Telephone:
(66)2 703 4891-5, (66)2 703 5144-8
Opening hours:
Open daily 7 a.m. to 6 p.m.
Admission:
There is a two price system. 80 baht for Thai and 300 baht for foreigners. If you can speak Thai you can usually get local price.
GPS:
N13.57239, E100.59806
official Website:
http://www.worldcrocodile.com/home.html