Halong Bay… It's a "Wow"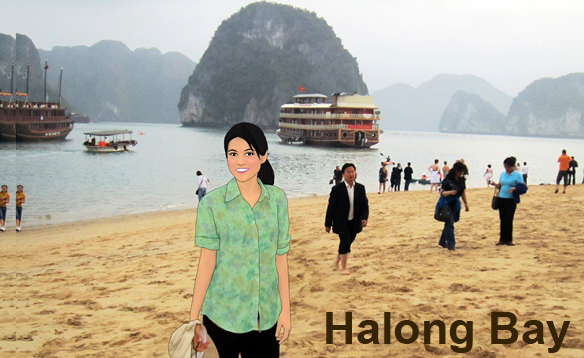 I'm not really a beach person but guess what? I never saw a beach as beautiful as the beach in Halong bay!
This is my itinerary for my first visit Hanoi in 2010, for 3 days 2 night with Emotion Cruise (Indochina Legend Travel) in Halong Bay…
---



Day 1 (5 Dec): The minivan picked up us at our Hotel in Hanoi early in the morning, transfer to our floating luxury private Deluxe Double Room on Board with Air Conditioning, private bathroom & shower (Like 4 stars hotel on the sea!), it took about 3 hours ride and nothing to see. Only one stop at a factory, but good for a bathroom stop!
Welcome drink on board and lunch then visit Surprise Cave, one of the most beautiful caves in Ha Long bay. Dinner is served back on the boat and then enjoying the beauty of Ha long at nigh…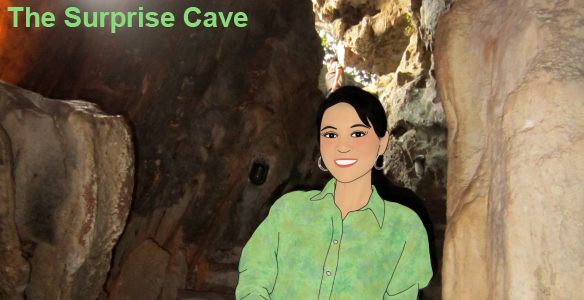 It's a long ride from Hanoi to Halong Bay but once you get in the cruise, you will forget about that part. Halong Bay is a really beautiful bay indeed! The cruise crew was so warm, and welcoming to all the guests. Nice service, nice room, and great food.
First trip to the cave of surprise was perfect and it's just right for the day. At the evening where the cruise anchored, we walked and enjoyed the beach so much.
---
Day2 (6 Dec):  Visit Explorer more Halong Bay and Lan Ha Bay
Start your day with a light breakfast.
Get on smaller boat to explore Lan Ha bay. Boat stop at the Kayaking area where you will be given a basic paddling lesson by our expert. After that, you and your guide will explore the mystical bay. There will be a lot of swimming, visiting beach or a lagoon cave (depending on tidal conditions). Lunch on the boat and Visit the Pearl tourist village in Ha Long bay. Then cruise back to Halong bay for dinner & overnight.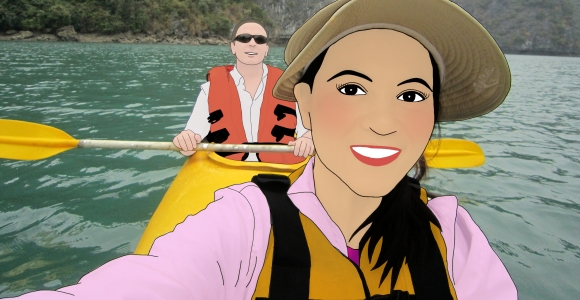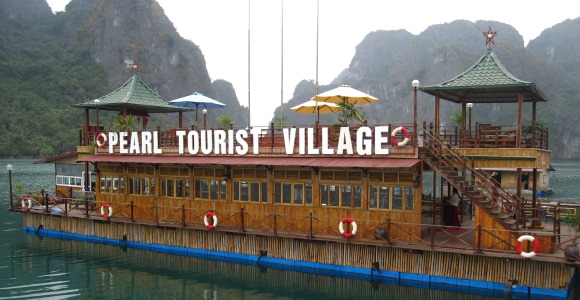 It's a nice full-day trip, we took the smaller boat, it's a good boat with good food and all the decoration were perfect!I loved the kayaking in calm, and crystal clear water. We paddled through a huge cave and explored other small caves. The best part of today is SHOPPING at Pearl Tourist Village! Real pearls right from the shell!
---
Day3 (7 Dec): Visit visit floating village and then get ready to check out to take all luggage outside of your cabin, cruise back to the Tourist Wharf through Ha Long bay.
Have brunch and clear bills.
Take the minivan back to Hanoi…end of the Halong Tour.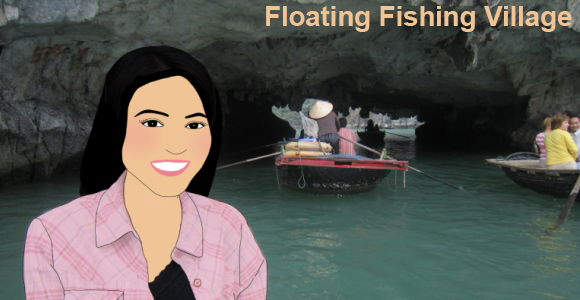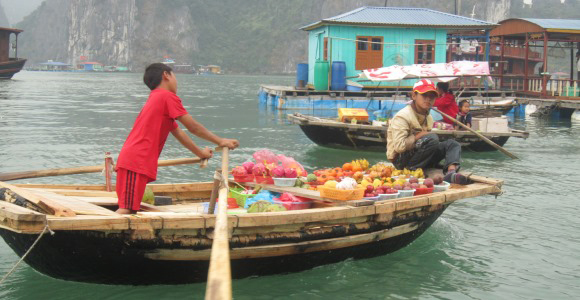 The last half day was even more enjoyable! We went to visit the floating fishing village. This village is the last and the only one left in the Halong Bay. It's a cute community with a school, church and all they needed. They showed us a secret place that they move (float) the entire village too, to keep them safe from storms. It's so cool!!


The package of the Cruise was $250 per person, included:
– Van Transfer
– Food/meal on board (not include drinking)
– Activities on board (Kayaking, cave, tour)
– Room on board
:::::::::: MORE DETAILS ON ALL THE DAY TRIPS COMING SOON !!! ::::::::::