The Scene of the Vietnam war – Ho Chi Minh City (Saigon, the former name and the former capital city of Vietnam)
Our continued trip from Hanoi and Halong Bay in 2010, we flew with the domest flight down to the south, visiting Ho Chi Minh City

We tried to get the tour package online, but it was a little high priced. So we thought to make the dicision about the tour when we arrived Ho Chi Minh…
And it was lucky, there were a cheap group tour package that we found from our hotel information, it cost about $8-13 per person for full day trip, and it was fun!!!


The first day trip on 9 Dec, we took a bus to visit Cu Chi Tunnel and Cao Dai temple. It's an interesting day trip!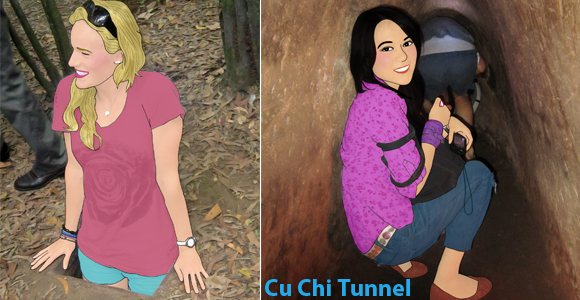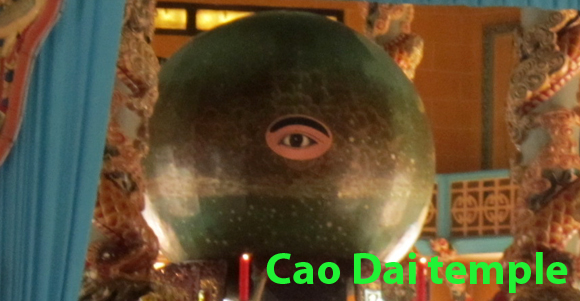 Cu Chi tunnel is the highlight, and we set the trip here for it. So we were excited to see the tunnel and we did enter the tunnel system. Above-ground attractions include caged monkeys, vendors selling souvenirs, and a shooting range where visitors can fire a number of assault rifles. Ho Chi Minh City wasn't a good friend with US, so it scared my American friend a little bit when the tour guide was talking about how the tunnel works and killed American people! Next the Cao Dai temple, it's a long ride out of the city for this temple, but it was a great visit because I've never seen this kind of temple before…
The second day trip on 10 Dec, "Mekong Delta", was a boat trip on the Mekong River, visiting Cai Be Floating Market, a Coconut Farm and listening to the Tai Tu Music.
(NOTE: we missed to visit the Cai Be Floating Market, I thought the tour included that visit…)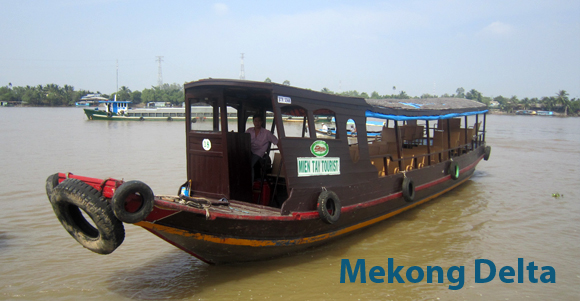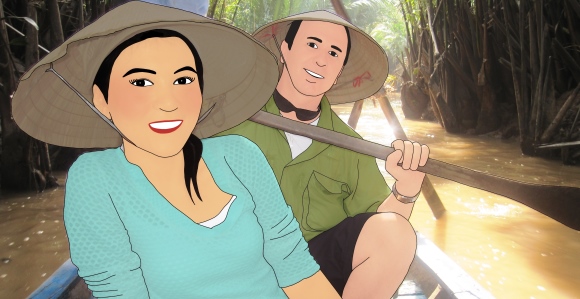 It was another long day trip, cost $13 per person. The bus gathered people the same as day one. But today, we got a chance to ride the boat to the island. It was nice to spend the day by riding the donkey, padding the small boat, trying the local food. It's friendly daily life tour!
The last half day (11 Dec), Reunification Palace and Notre Dame Cathedral…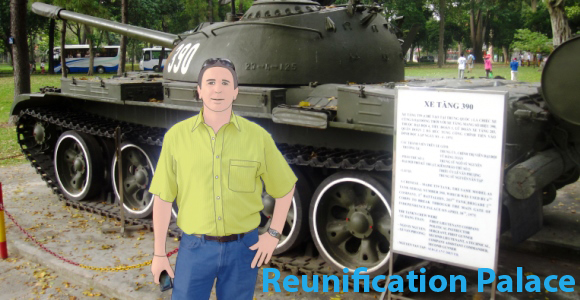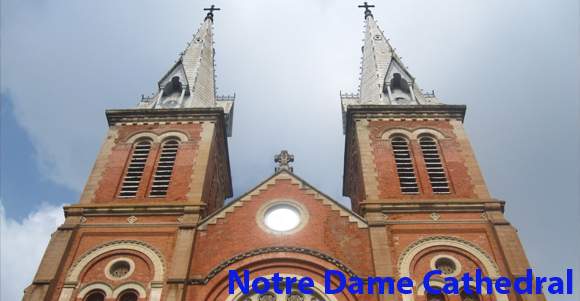 Before we flew back to Bangkok today in the afternoon, we walked to the Notre Dame Church where I dropped my postcard (the big post office is opposite the church).
And one more stop at the Palace, it's ok for a visit…
---


We stayed at Liberty Central Managed by Metropole Hotel (8-11 Dec), 3 night at THB 11,122.89 (USD 356.40). This hotel is cute, clean but not that grand…it's reasonable price (just not impressed the breakfast!). But it's a great location, we can walk to the Ben Thanh market and it's real close with the night market which you can enjoy local food, shopping  and the traditional massage with the hot rocks which I really liked it!!!
:::::::::::: MORE DETAILS ON ALL THE DAY TRIPS COMING SOON :::::::::::