(คลิกที่นี่ วันที่3 ภาษาไทยค่ะ)
Another day in Pai…
Today was the day before the last day for our trip in Pai.
Our plan was to go visit Tham Lod, a cave that I heard from another friend who was in Pai 2 weeks before us.

The friend strongly recommended we go to "Tham Lod" (Tham is Cave in Thai – Lod Cave!).
I was a little unclear about where Tham Lod was, and I thought it was in Pai City…
In fact, the Tham Lod is in another city between Pai and Mae Hong Sorn…and that means that we have to drive through curves as it's the same way to Mae Hong Sorn, and as you might have heard it's 1,682 curves between Pai and Mae Hong Sorn!!!)
Tham Lod is about 10 kg (~45 mins) passed that view point (Kiw Lom) to Mae Hong Sorn – and at least 100 curves!!!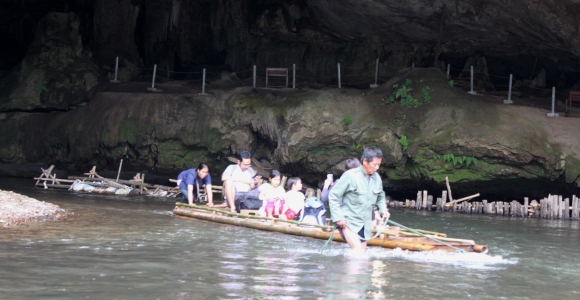 We got a good deal with the same tour company (we used in Mae Hong Sorn tour) but we did hire them as a personal tour, so it's only our team at 2,000 baht (~$70) which included a personal van and the driver, fuel and another 3 attractions in Pai on the way back! (The 3 attractions are in FULL DAY TRIP IN PAI)
It's actually a better deal and we can start any time we want…and no need to wait for people that don't show up on time!
At 10am…the driver picked us up at the resort…and the curves started again…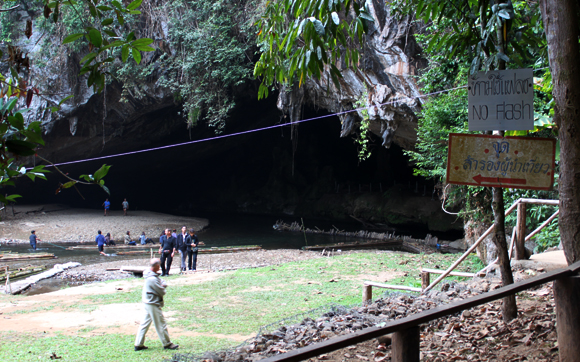 Tham Lod or Lod Cave is a huge cave , a brook runs from the cave mouth through to the other side of the mountain.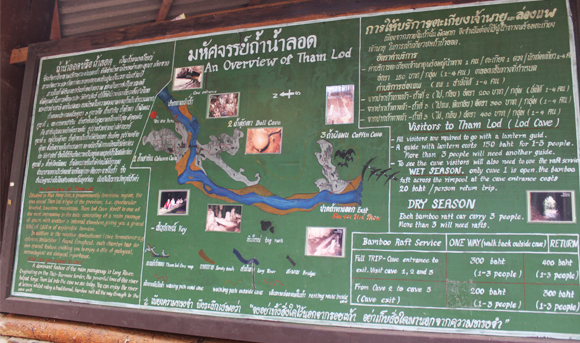 It is a route where visitors can travel by raft or by foot (dry season) to explore the 1 kilometer long cave full of stalactites and stalagmites (and bats!)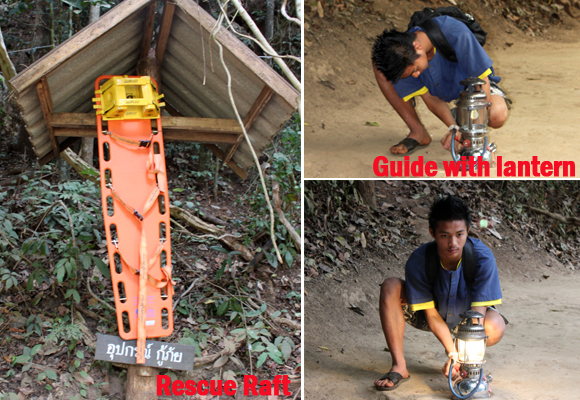 All visitors are required to go with a guide who carries a lantern for 150 baht, another 400 bahtfor the bamboo raft with raft controller per group of 1-4 people (wet season).
There were so many local people selling fish food around the ticket office. The local guide told me there are so many fish in the caves. It's also very cheap, about 10-20 baht (30-64 cents) each.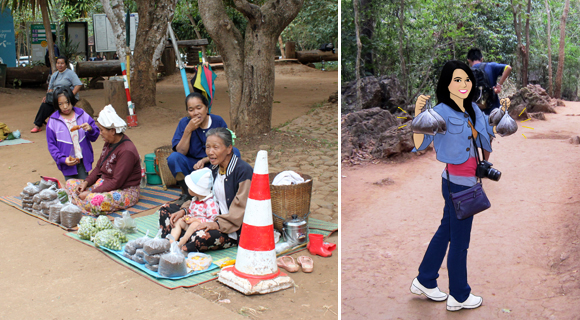 I also had a good
flashlight
that was a really good idea!
It's not that high level of water in winter season but it's not in the level that we could walk. So we got on the raft and 2 guys tried to move us to into the cave where the water is higher.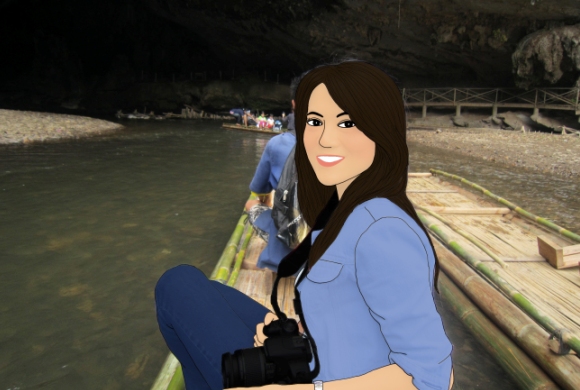 Once you step in the cave, you will understand how important the storm lantern and our guide really is…It's dark here and they tried to keep everything as natural as possible– so no light inside the cave – NO FLASH.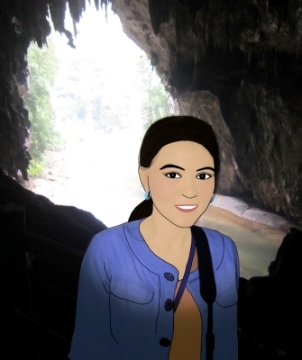 The cave consists of 3 rooms or caves, Column Cave, Doll Cave and Coffin Cave.
"Column Cave" you will be amazed to see the big tall pillars in the first cave before you walk across to the second room "The Doll Cave" where you can image all of the stalactites and stalagmites in different shapes just like dolls!
The last room, "Coffin Cave" you have to raft to the other side. Here you'll see thousands of bats hanging on the ceiling of the cave. The smell of bat mania is almost overpowering but in this room you will see ancient coffins, more than 500 years old!
It's hard to take pictures in the cave as I said they do not allow you to turn flash on. Some pictures I had to have the flashlight on my face before taking the picture…KIND OF SCARY!
Oh well you can feed all big fish from your raft… we could see so many fish from the clear water and I thought I had a lot of fish food but I don't think I had enough for all of them!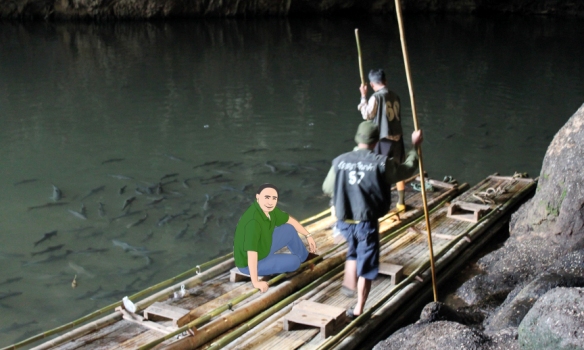 It's nice and cool inside the cave but so many bats – so much stinky. But it's ok we came to visit their home, they can pooh wherever they want.
Especially for the last room of the cave, you may need to bring soap or a wet napkin to wash your hands…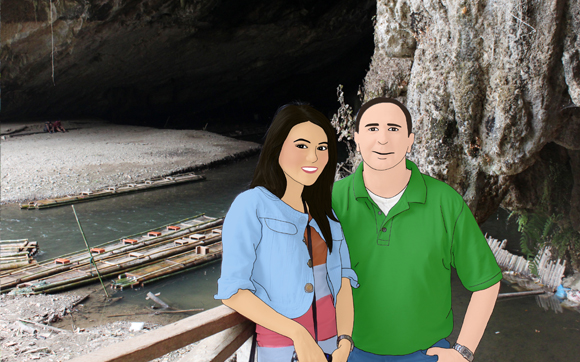 It's a really nice cave just like my friend recommended! We're glad that we made it here. I'm sure that it's good for all ages here.
You can adjust or change the program on your own. Like the trips in Pai (not included Tham Lod), you can rent a motorcycle (OK.. it's really a scooter) and drive around the town. It's kind of cheap at 200 baht (about $6.00 / 24hours)!
Whatever you do… end the day at Night Market!
Read all trips in Pai – Mae Hong Sorn at: (coming soon)