"Tom Tom! Where you go last night? I love Muang Thai, I like Patpong…"
This is the famous song called "Welcome To Thailand" by Caraboa and it's about teasing the foreigner for where they like to go in Bangkok.  And it seems like most of foreigners like to go to PATPONG…




Patpong has many shows featuring women doing stunts in the nude, and a night shopping destination as well…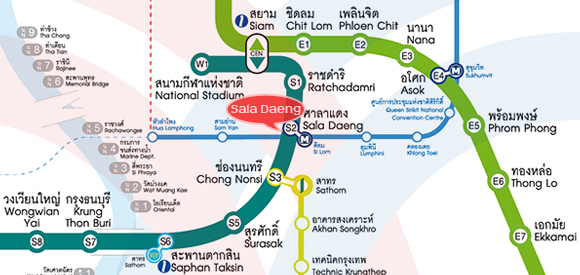 To get to Patpong by BTS, you have to take the Silom line, and get off at Sala Deang Station, exit "1", walking passed soi 2, and Patpong soi will be on your right…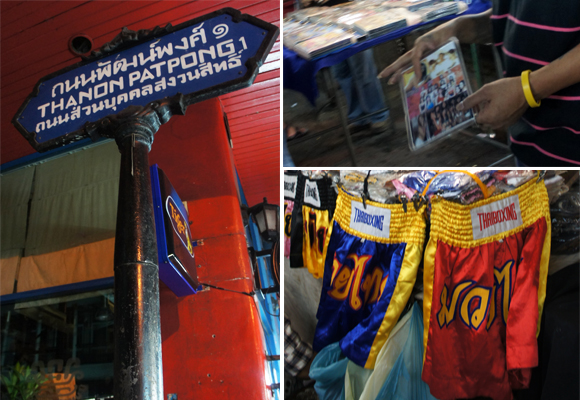 There are so many shops for t-shirts, souvenirs, Thai decorations and sex toys!!!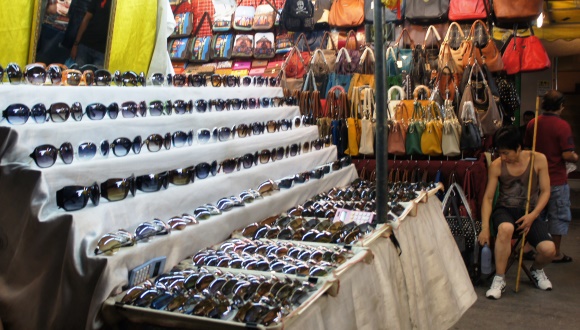 Some products here are not the best quality and prices of most items sold are about as much as a touristy spot will allow!

Remember not to be fooled by first impressions, and to bargain hard!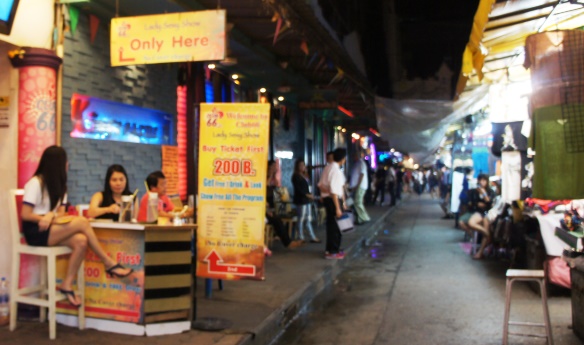 When you walk thru the shops, there will be someone trying to sell you the show, and the most favorite one is the "Ping Pong Show"…
Ping Pong Show???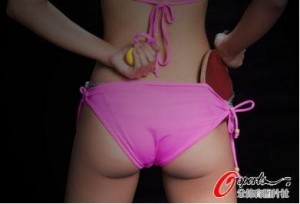 Let's say…even me (Thai), they tried to sell the show and drink at 200 baht but once you got inside, the show was 200 baht but another 100 baht for the drink!
And everybody had to get the drink!
The show is at your own risk as you will have no idea for what you are about to see inside the curtains. They didn't allow me to take pictures inside even though they said I could before we stepped inside (cheaters)!
My first Ping Pong show was awful, the show ladies look like they are all over 50 years old.
So the show wasn't that sexy for us at all, but it was kind of scary! During the show, some girls in bikinis tried to massage us for aggressive tips (always ask for 100 baht only!)


The place is kind of stinky! They have many crazy shows, like Ping Pong Show, English Writing Skill (Don't write down your name if they ask to join the show!), Tissues (Watch out if you sit in front of them!), dart, etc.  But we can't stay for all the shows – I don't think we can stay even to finish our one drink!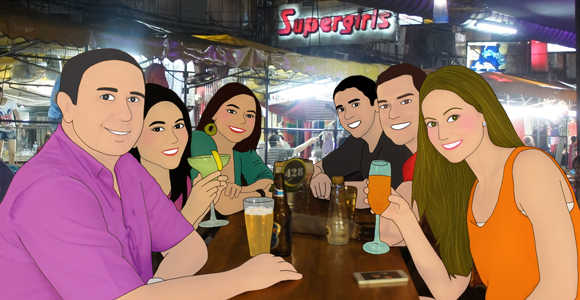 I didn't mean that Patpong is not a good place, some of them have a really good live music, so come to Patpong to dance and drink… Skip the show and stay away from the shopping…

But if you walk deeper in Soi Patpong, it's gay pubs!!!
Patpong is best known for the open air night market, good to walk at night but don't trust anyone over there…
By the way, remember that BTS operates until midnight, be aware that Taxis and Tuk tuks that sit at the end of the soi charge really high prices (if you let them). If you need to ride with them, make sure that Taxi runs with meter and the Tuk Tuk is charging a reasonable price!

Trick or Treat, it's on your choice at Patpong!
Note: 7 September 2013