I didn't complain too much because it was my fault too, but I felt like I was the victim of a scam here!

I went to join my aerial class in the city and I always park my car behind the studio (between Treme St and Canal St). It's a good rate for parking just $5 per day ($10 for overnight).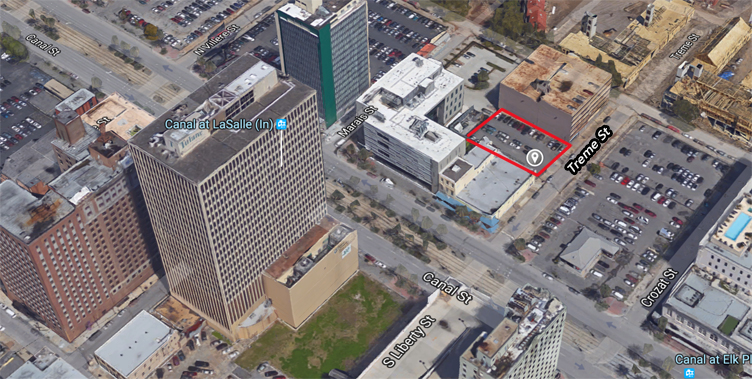 Today there is a big rain in New Orleans, so I parked in the same parking lot but I didn't see the sign that read "RESERVED" on my spot (cause it's raining so hard!). I was sure to put money in the box – I selected parking spot no.2 as today is the 2nd of October, and my birthday!
Then I went to join my yoga classes (two classes back to back) for 2.5 hrs. When I walked back to the parking lot, I didn't see my car!!!
It's not on the no.2! It's not anywhere in the small square parking lot (it's a small lot for 25 cars only)!!!
WHERE THE HECK IS MY CAR?!?!?
I quickly looked for the number to call, then I saw it on the fence I called them right away! I tried to explain to them that I LOST MY CAR!!! The guy who answered the phone said, "let me check on our computer"!
While he was checking, I told him that I have to call the police, and I have to call my husband (or maybe not!?!! because he is working aboard!?!?!)
He said, "YOUR CAR IS WITH US"!
I asked him innocently, like a silly stupid girl, "how did you get my car there?"
He said, "you parked in our RESERVED spot".
Then I said, "Oh ok, so how can I get my car back"?
He said, "you have to come to here, and it's $140 for the fee"!!!
HOLY Shhhhhhhhhhhhhhhhhhhh!
OK, I'm not dying because of $140 but I was standing in the RAIN. Well, "can you tell me where to go"?
He said, we are on 1915 Canal Street. (but I heard 19-50, English is not my native language!!!)
It's 9 blocks away from where I was standing!!!!! It wouldn't be a bad walk for me if it wasn't raining!


So I called UBER, the first Uber was 12 mins away, but he was denied when I was waiting too long. The 2nd Uber who accepted my ride was about 7 mins away, and he came to get me.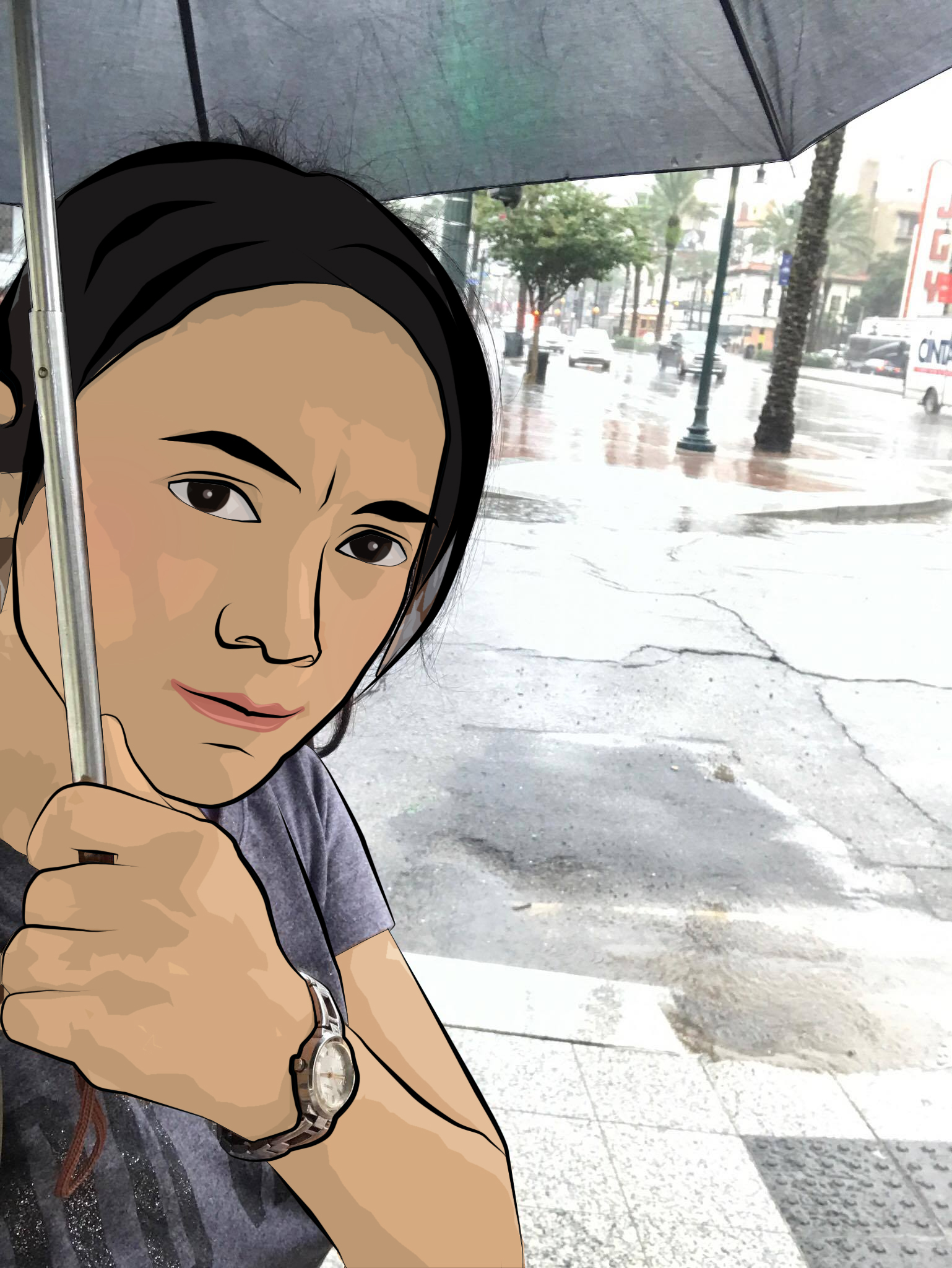 He said, you want a ride 2 mins away? I said yes, I couldn't walk in the rain.
He was driving under the I-10 expressway which has so many homeless people living under the overpass that I was glad I didn't try to walk by myself!!!
The Uber driver was confused and yes me too (I'm not a local here – I just moved here a year ago), he drove around (just once), then he started complaining, "Don't You Know Where you want to go"??? I said I only have the address, let me call them again (I was so calm….).
So I called back to the parking guy, the guy who answered the phone just kept saying, 1915 canal street (and repeat!).
So I told UBER driver, "I'm sorry it's 19-15".
I was trying to ask the parking guy what the building looks like? I also asked him to talk with the UBER driver, but he just hung up the phone! (SO NICE?!?!)
The UBER guy only saw the building address's for 1901 and 2001.
THe UBER said, "I have to reject this ride" (which means he wanted to dump me right there!). He said he already accepted another passenger and they are waiting for him. Can UBER do this?!?! He didn't complete my ride yet!?!?!
It was just luck that the Uber driver kicked me out at the right spot! I have a dollar in my hand, I was thinking to tip him but I just jumped out of his car – GOD BLESS YOU (okay, I didn't say that!)
As it turns out, 1915 Canal Street is not a building, it's just a creepy looking container with a fence around it, and I saw my car!!!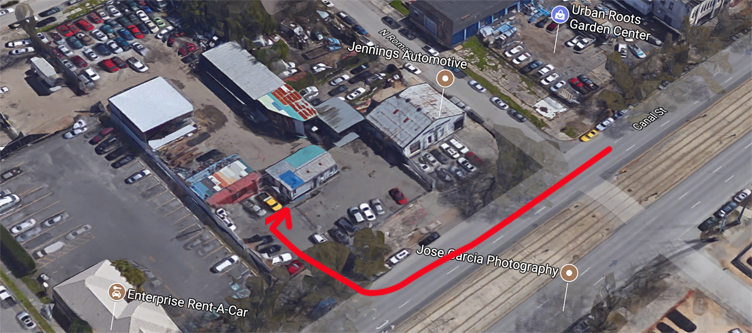 Good thing I was mad (I wasn't scared), I walked right in that creepy container.
Right next to the door is a man on the phone, eating french fries.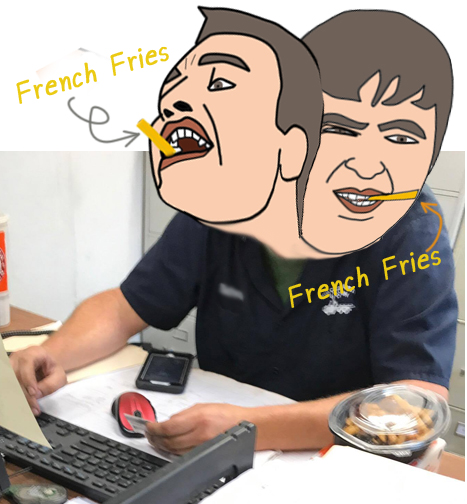 I told him that I'm here for my car, he just nods but he kept talking on the phone and eating his french fries.
I didn't feel like he knows that I AM HERE, RIGHT NEXT TO HIS FACE.
He was stuffing french fries in his mouth one after another (I can see his dirty teeth!!!).
His conversation on the phone sounded like it would never end (like his french fries!!!)
While I was waiting for him, another tow truck came in and kind of trapped me inside the creepy container with the dirty teeth french-fry eating attendant!!!
Well, I don't know how long I was waiting for him but I felt like I was kidnapped!
It was great when he finally hung up the damn phone and asked me about my car, he also asked me for my id!!! I'm not sure that he has the right to have my ID, I didn't really want this guy to know where I live.
But I had no choice, I wanted to have my car back and ride back home. It's almost 4pm and it's RAINING!!!
He asked for $140.18, so I handed him the credit card – he said NO CREDIT CARD, debit card only!
REALLY?!?! SO I gave him $140 cash!
He made a copy of my id and he let me sign my name on the receipt (Looked like he gave me 18 cent discount?!?!?)
The process took about 20 mins or more in that creepy-creepy place!!!
I finally got my car back and rode thru the rain to my house which is 40mins away from the city.
I would like to ask the city of New Orleans if they think it's right for them to have this business?

Is nobody complaining?
My husband once got "the boot" on our rental car because we put no.0000 for the plate number in the parking ticket machine (there was a long line, and we didn't know the rental car license plate no.) The parking guy (named "Jason") put the boot on our wheel and asked for $140 fee, even though we paid in full!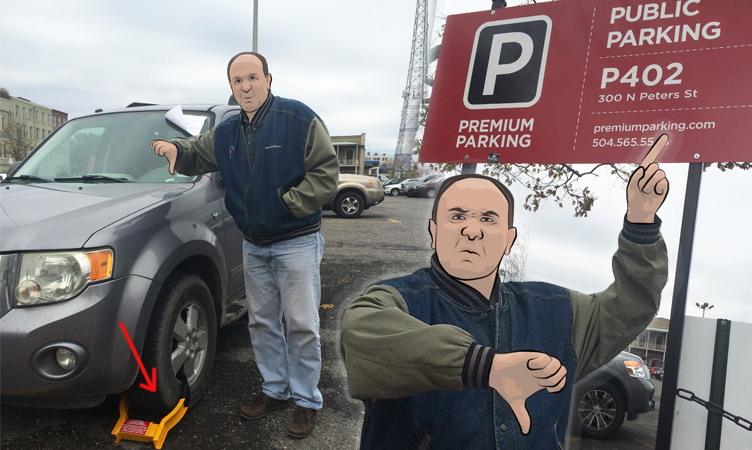 But my case, they towed my car about 0.5 miles away!!!
Thanks to all the guys in this parking spot, you made me feel like I won't have anything worse in my life after I met you – that $140 you have can have can buy a lot of french fries – Enjoyed it! – YOU DON'T HAVE TO BE SUCH JERKS!!!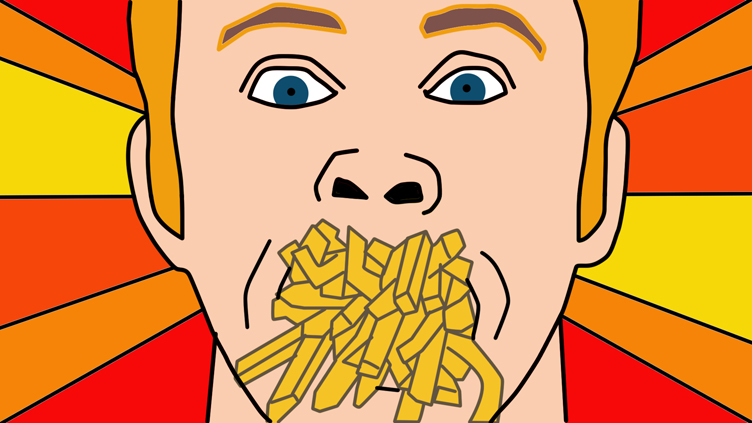 Cr: Supersize me picture (Original)
Well, Tim and I never went back to park at the same spot that we got the boot. And I won't go back to park over here either! The thing that really bothers me is that in both parking stories, we paid in full… It's not like we were trying to get away without paying.  Makes me feel scammed.
BTW, I didn't rate or tip the UBER guy today, and I'll see if I can block this UBER driver "Jose" in my app?!?!?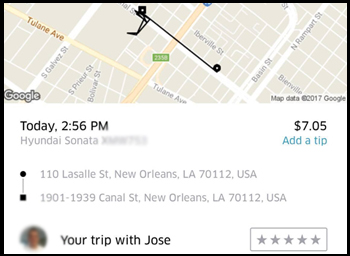 Sorry Tim (my husband), it's better than if our car was really stolen or if I got in an accident in the rain (naaaa)?!?!?
Parking fee (normal) $5
Car Towed $140
Uber $7
Total $152