(ภาษาไทย)
My first day and first time in Hong Kong!  We picked to stay in Tsim Sha Tsui area, and it's nice area for the first time in Hong Kong!
We arrived at the airport about 2pm– it's grand huge and a nice airport. But it's so easy to get around the airport by train and super easy to get through the Immigration check point!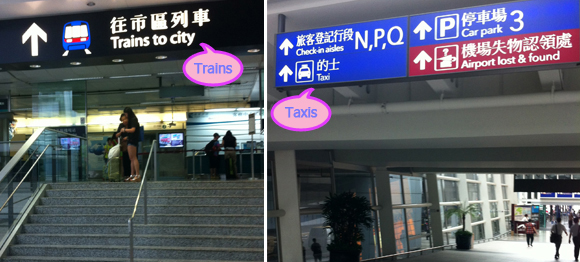 Our hotel for this trip is the B.P International in Tsim Sha Tsui (jim-saa-jui) area. I would like to try to take the train to the hotel (cheaper) but we had so many bags, so we had to take a taxi!
I didn't know that the taxis are in 3 colors and line services in different areas, but we found out that we needed to take the RED taxi to our Hotel…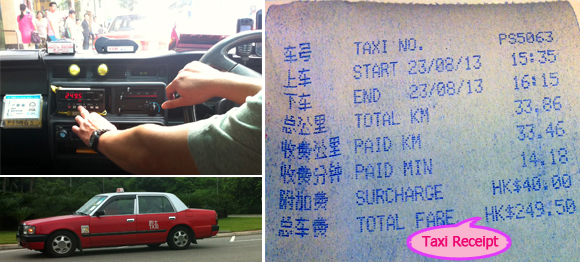 It took about 30 minutes to get to the B.P. International Hotel, and it costs $HK249.50 or 35USD…
B.P.International hotel is OK for us, small room and we didn't get real good hotel service. At least nobody opened the hotel door for us…



The hotel is also the Hong Kong Scout Center, lots of girl and boy scouts everywhere. It's a good location to go around Tsim Sha Tsui area, and it's located between 2 subway stations.
After we got to the room and finish unpacking, it's time to go out and start our adventure in Hong Kong!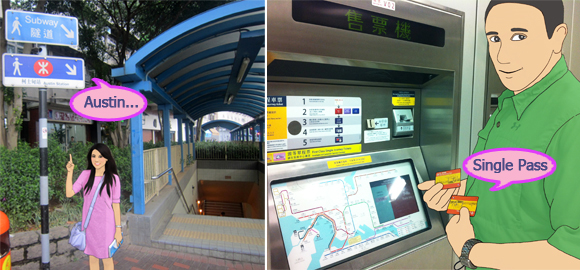 So we started by exploring the subway at Austin station (turn left from the hotel, it's about 5 minutes walk).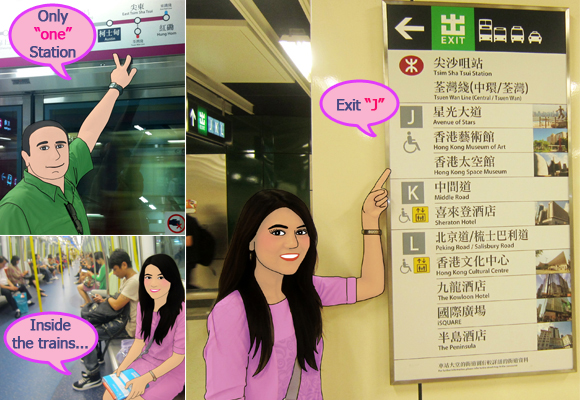 It's only 1 station from Austin to Tsim Sha Tsui, cost $9HK or 1.3USD, then take exit "J" to Avenue of Stars by Victoria Harbor…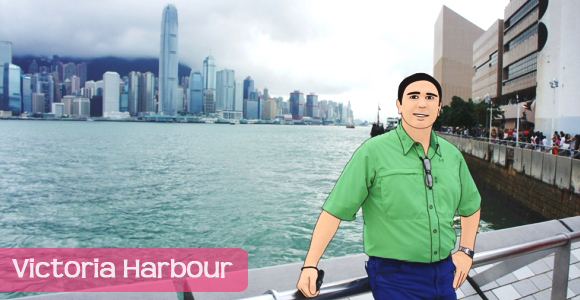 (1) Avenue of Stars (Free admission), it's a nice promenade to have a walk, especially in late afternoon till dusk but so crowded.
Avenue of Stars is made for the famous old and new Hong Kong movie stars, Like Bruce Lee and Jackie Chan but lot of others that I don't know as they only have Chinese name and English name with handprints on the pavement, why don't they have their photo– as we might recognize by their face more than the handprints???


Jackie Chan' handprints seem very popular, the tourist like to put their hand on his handprints…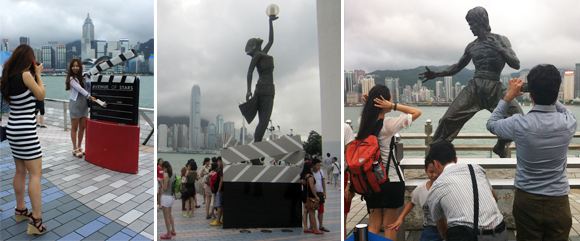 There are so many statues about movie the industry and Bruce Lee's action statue!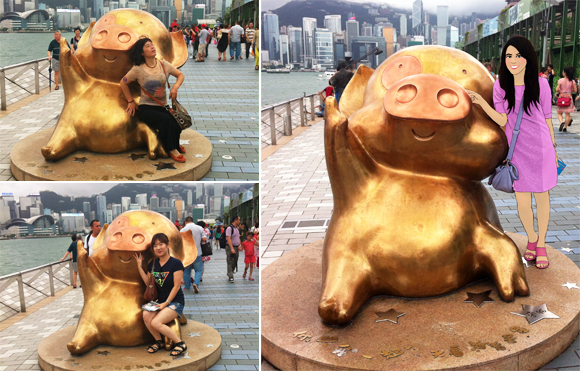 But my favorite statue is this happy piggy!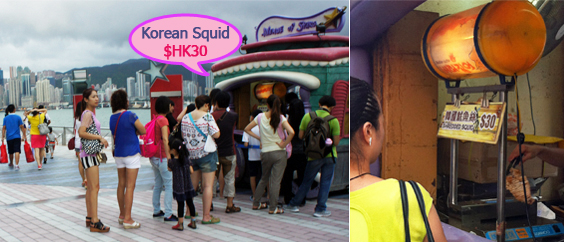 There is no place to sit for food and drink at Avenue of Stars, only the grilled dried squid but it's a long line to wait!
It's nice see the view of Victoria Harbor for a walk, it's kind of like a public park!
Along this avenue, you can also find the Star Ferry which you can take out for dinner or sightseeing.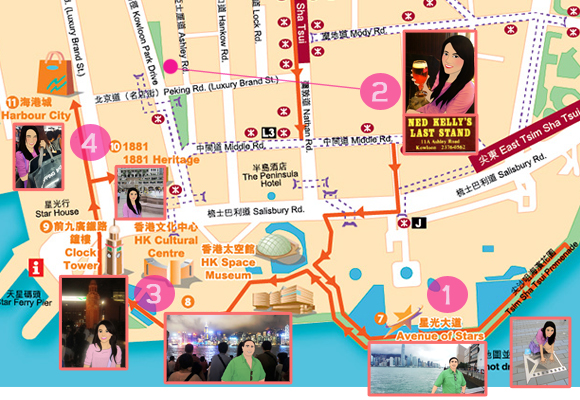 But now it's time for our dinner, we crossed street to try the burger at No.2 "Ned Kelly's Last Stand", it's a good burger (and beer)!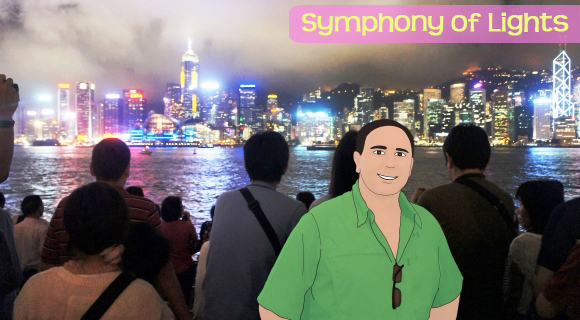 We stayed in the area and had some drinks while waiting for the Symphony of Light which is a light show at 8.00pm every night.
The show is along the street from Avenue of Stars to the Star Ferry but we went to see the show near the Clock Tower (5 mins walk from Avenue of Stars).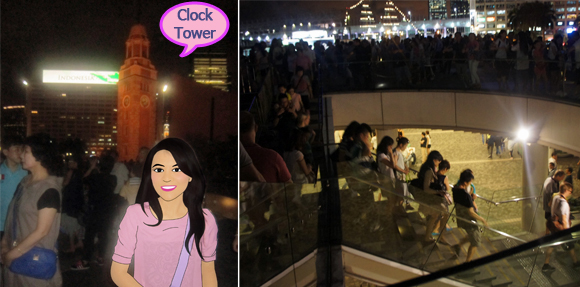 Symphony of Light is a FREE show!!! it's not fireworks, but a laser light show from 44 Buildings around Victoria harbor who turn the lights on and make it bright and colorful around the harbor!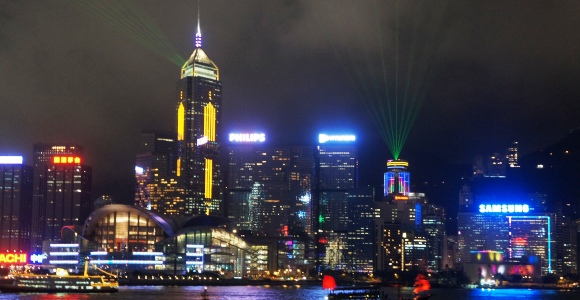 But Don't be late.  Make sure you will be there before the show starts. Laser lights move following the rhythm of the music, dancing among the skyline. The show takes about 15-20 mins…



It's nice to see, at least there's no other place in the world that I've seen this type of show….
Next is what I've been waiting for, SHOPPING!!!
Tsui Sha Tsui area has so many big shopping malls, and all brand name shops all around (that's why I picked this area to stay)!!!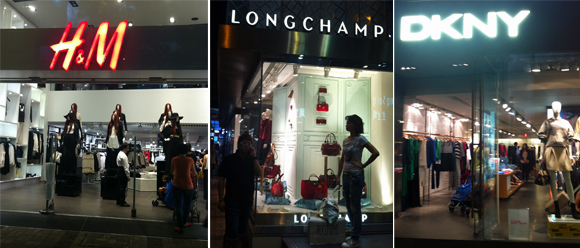 The Brand name shops here are all duty free – and FYI, girls like it!!!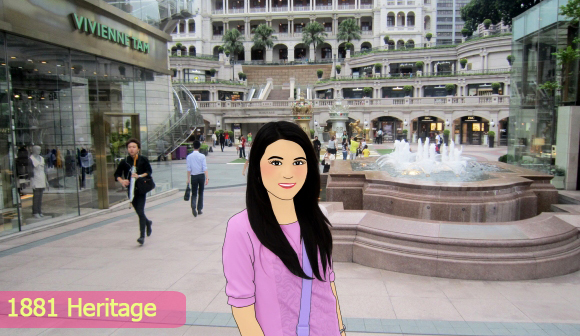 The big shopping malls like 1881 Heritage and Harbor City or Miramar Shopping Center, are all over Luxuries Brand street. But it's too expensive for me, only take pictures to show I've been here!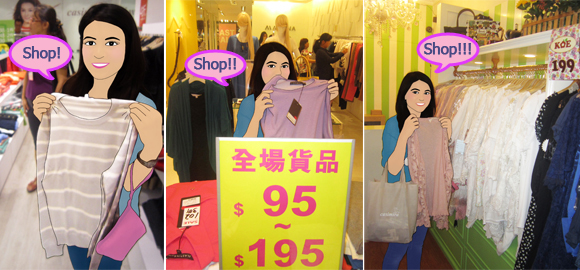 The shops in Nathan road are more reasonable prices for me to shop and it's only 15 minutes to get back to our hotel from here.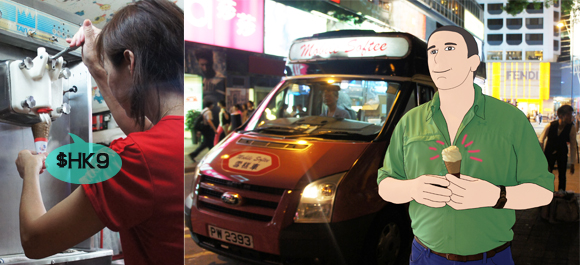 Mobile Softee, the mobile ice-cream is everywhere in Hong Kong.   The first truck, which had been imported from England, began to operate in 1970. Today the company has 14 ice cream vans running on Hong Kong…Nice treat while shopping!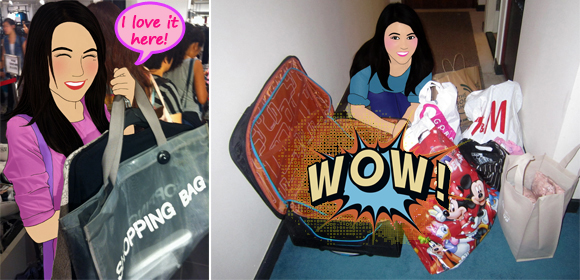 End of the day (it's so short night – I still wanted to shop more)!
But we did enjoy the trip by ourselves – no need to worry about anything, it's easy access around the town here.
Tomorrow, our day 2 in Hong Kong, we are going to Disney HONG KONG!!!